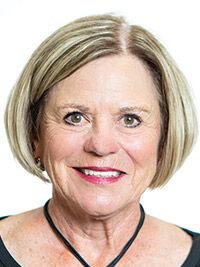 Accessible Home Health Care of St. Louis works with clients and their families to provide compassionate home health care, while respecting their independence. 
"It is absolutely amazing to see how a person's quality of life drastically improves when they receive the care we provide," said Andy Schenck, owner/executive director.  Lynn Schenck is  director of client services.
"We want people to feel safe and comfortable knowing their loved ones are receiving care and companionship from trained professionals who are providing care, not just as what they do, but what they love," he said.
Accessible Home Health provides housekeeping, laundry, meal preparation, transportation, bathing, toileting, grooming, dressing, medication reminders and doctor appointments for individuals, as well as providing specialized care for those with Alzheimer's, dementia, cancer or Parkinson's disease. 
Accessible began in 2001 and has over 94 locations across the country, including internationally in Kenya and Dubai. It has introduced a certification program called CALMS (Compassionate Alzheimer's and Loss of Memory Support) to educate, test and certify in-home caregivers caring for individuals with dementia/Alzheimer's and memory loss. 
Clients appreciate that the Schencks are always accessible. 
"I can be reached any time, day or night to address any needs that may arise," Schenck said.
443 N. New Ballas Road 
Suite 231 • 314-738-9979