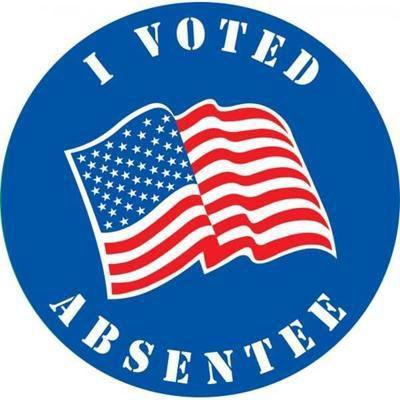 Voters who have applied for, and received, absentee ballots for school and municipal elections in St. Louis County on Tuesday, June 2, are urged to get them in the mail asap. They must be received by election day to be counted.
The absentee ballots came with envelopes for return to the St. Louis County Election Board. The U.S. Postal Service has suggested that they be mailed within 7 to 10 days of the date to guarantee arrival on time.
In Webster-Kirkwood, ballots include city and school elections and a controversial Proposition S proposal in Kirkwood. Some ballots include a district seat election for the board of the St. Louis Community College District.
The St. Louis County Election Board received almost 70,000 applications for voting absentee by mail. Rick Stream, a Kirkwood resident and the county's Republican director of elections, said the high number of requests can be attributed to residents' concerns over in-person voting at polling places during a pandemic.
Stream and Eric Fey, Democrat county director of elections, stressed that the county is taking precautions on election day for in-person voting, because of the COVID-19 health crisis. Polling places on June 2 will space out voters for their protection and hand sanitizers will be available. Voters should wear protective masks.
The June 2 election was originally scheduled for April 7, but was moved to June 2 by executive order by Gov. Mike Parson because of the coronavirus pandemic.
Legislature Acts On Future 2020 Votes
The state legislature okayed changes altering absentee voting during the COVID-19 pandemic on May 15, the final day of the legislative session. Gov. Parson must sign the bill. The state changes will apply to the Aug. 4 and Nov. 3 elections.
The voting change only applies through Dec. 31. Legislators added to the current list of requirements to allow absentee voting as an option in the COVID-19 crisis with an "at-risk category" of contracting the virus.
Being "at-risk" is defined as having at least one of the following conditions:
• 65 years of age or older.
• Live in a licensed long-term care facility.
• Have chronic lung disease or moderate to severe asthma.
• Have serious heart conditions, diabetes or liver disease.
• Be immuno-compromised.
•Have chronic kidney disease and is undergoing dialysis.
Voters who contract COVID-19 or are at-risk would not need notarization when absentee voting. The legislation allows those not at-risk, but who don't want to vote in person because of COVID-19 concerns, to request an absentee ballot. However, they will need to get their ballots notarized.
Local state legislators, including Rep. Sarah Unsicker, D-Webster Groves, are asking for volunteers to notarize absentee and mail-in ballots for the August and November ballots. Unsicker said those who are notaries or would like to become notaries and are interested in volunteering should e-mail NotaryRequest@UnsickerForMissouri.com.
The election bill for expanding absentee voting was passed on May 15 with vocal opposition from some Republican legislators. They said the bill opened up possibilities for voter fraud, a concern echoed by President Donald Trump who has criticized states for passing mail-in voting.
Trump has threatened to withhold federal aid for cornovirus to states that pass mail-in ballot plans for future elections, including the Nov. 3 presidential election.