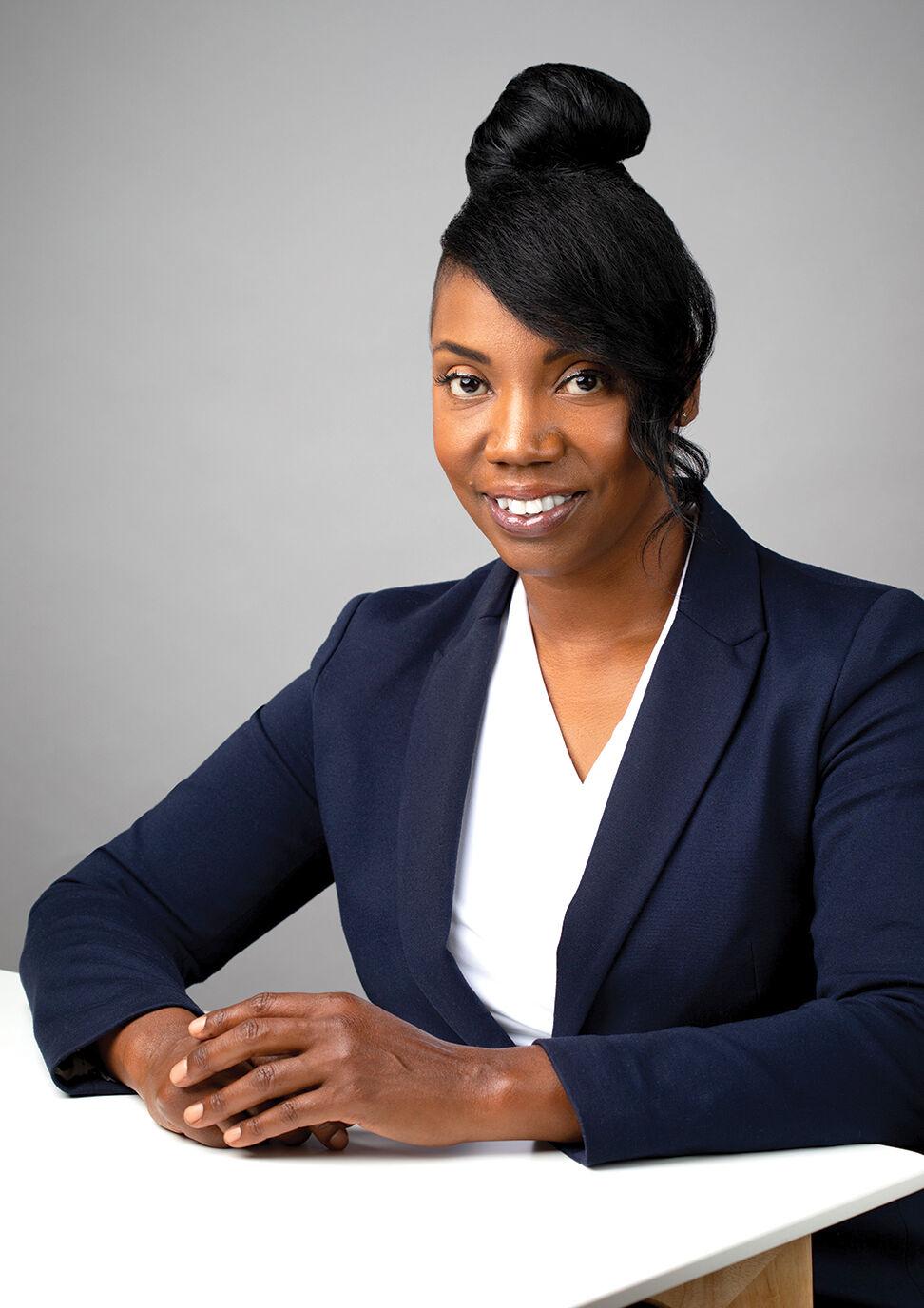 When Yolanda Alovor stepped into Powell Hall on an Edgar Road Elementary School class field trip, she felt an instant connection to the building's grandeur and majesty. She felt like she belonged. The young girl in her best Sunday dress and patent leather shoes had no idea that one day she would be promoting that same sense of belonging in a professional role.
Alovor — who prefers the nickname "Yoli" to Yolanda — was recently announced as the St. Louis Symphony Orchestra's inaugural vice president of external affairs and equity, diversity and inclusion. The newly-created position oversees the organization's continued equity, diversity and inclusion efforts, and helps align its external affairs and communications within that framework.
"It will be my goal to not only be a liaison internally with our stakeholders, but also to create a sense of harmony to those who we serve outwardly, ensuring our framing and branding is relevant, and that we honor and respect the historical elements of the St. Louis Symphony Orchestra," she said. "In short, we're reinventing how we engage with our community."
Alovor, a 1993 graduate of Webster Groves High School, received her undergraduate degree from Texas Southern University and her master's degree from Wayne State University in Michigan. She holds a doctorate  in educational research from the University of Missouri-St. Louis and recently completed post-doctoral training at the University of California, Berkeley's Intercultural Leadership Program: Global DEI Practitioner Institute. 
Alovor said some of her work for the orchestra will involve continuing efforts already underway, including free or low-cost outdoor concerts and ensuring a diverse makeup of employees. But other aspects of her job are less straightforward.
"Sometimes we look at diversity with our senses — something we can see, hear, touch — religions, race, all those factors that are easily observed. In an orchestra, it's important to have a diversified body of board members and employees who resemble the community they serve," she said. "But I also have to address the importance of cognitive diversity — a diversified way of thinking. We can talk about the historical components of the orchestra and music, but how are we serving people who have different lived experiences?"
Alovor's philosophy goes back to that field trip as an elementary schooler. Though she loved visiting Powell Hall and hearing live orchestra music, she knew it was not an experience she would be afforded outside of school.
"I knew nothing about the symphony. That wasn't part of the culture in my home," said Alovor, who grew up in Rock Hill. 
"Oftentimes, we think people who are of a certain socio-economic class would not enjoy the symphony. How do we reimagine concerts for the current age? How do we make them not only accessible, but so you feel you're welcomed and you belong there?" she continued. "Creating that feeling, not only within the majestic walls of Powell Hall, but also outside it — that's what we long for."
Alovor praised the St. Louis Symphony Orchestra's existing efforts, particularly during the pandemic. Despite COVID restraints, she said the organization held over 80 live concerts in 2021, and continues to introduce music to children through partnerships with local schools.
The last several years, she said, have revealed much about the inequities that exist in the country's health care system, educational system and across societal institutions. But according to Alovor, music — the heart and soul of the community — can serve as the great equalizer. 
"Music is a language that is  recognized everywhere," she said. "You can hear the beat of a drum or the stroke of a harp in any language. It transcends boundaries, cultures and differences. I'm so happy to see the arts are becoming a more central focus of the way we reach out to students because it's a key component of human connection."
Alovor attributes much of her personal growth to elementary music teacher Georgene Brunner — whose craft and attention to detail structured the way Alovor saw music — and to her high school track and field coach, Gloria Smith, who helped grow her self confidence.
Despite her employment in the St. Louis Symphony Orchestra, Alovor's tastes in music are not limited to the orchestral scene.
"I love Mozart. I am a great jazz fan. I even love my country music," she said. "But anybody who knows me from Webster Groves in my teenage years knows there's a special place in my heart for hard rock 'n' roll. It just speaks to my soul."