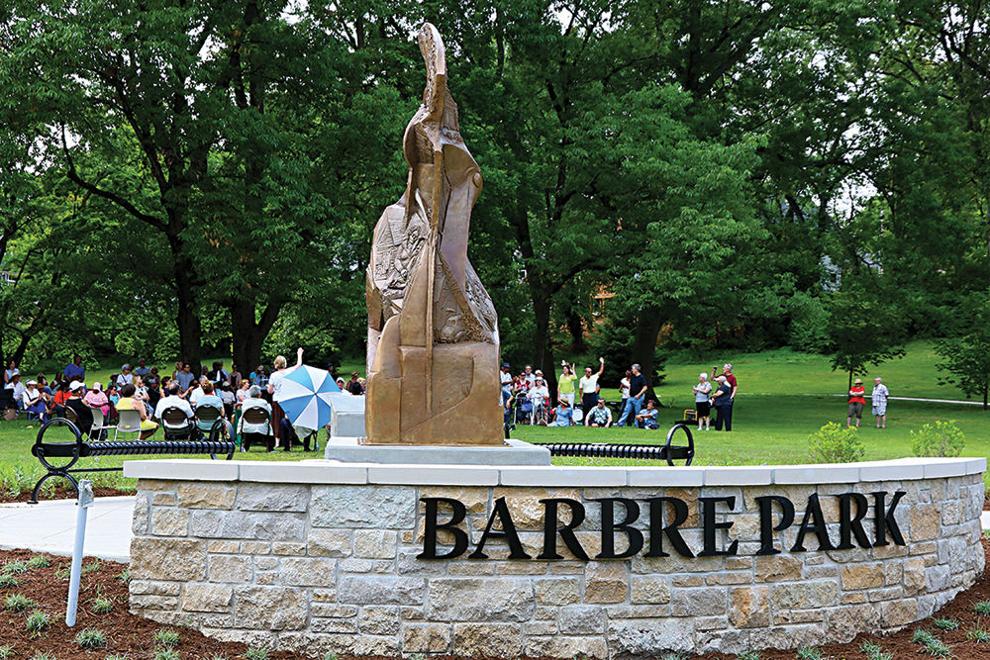 Webster Groves celebrated the installation of a sculptural tribute to its historic African American North Webster neighborhood on Saturday, June 1, with an unveiling at Barbre Park.
An 11 1/2 foot soaring bronze sculpture by nationally known African American artist Preston Jackson was unveiled at the newly renovated park, located at Elm and Kirkham avenues, adjacent to the entrance to the North Webster neighborhood.
The Preston Jackson sculpture depicts many scenes from the roots of this 150-year-old community and celebrates the history, contributions, and lives of the journey of African-Americans in North Webster. Douglass School, businesses, churches, homes, and people are etched in bronze in this moving and memorable tribute.
Stones from the Rock Hill Presbyterian Church, built in 1845, are included at the base. The church was demolished in 2012, but many of the stones from the church were recently retrieved to be added to this tribute.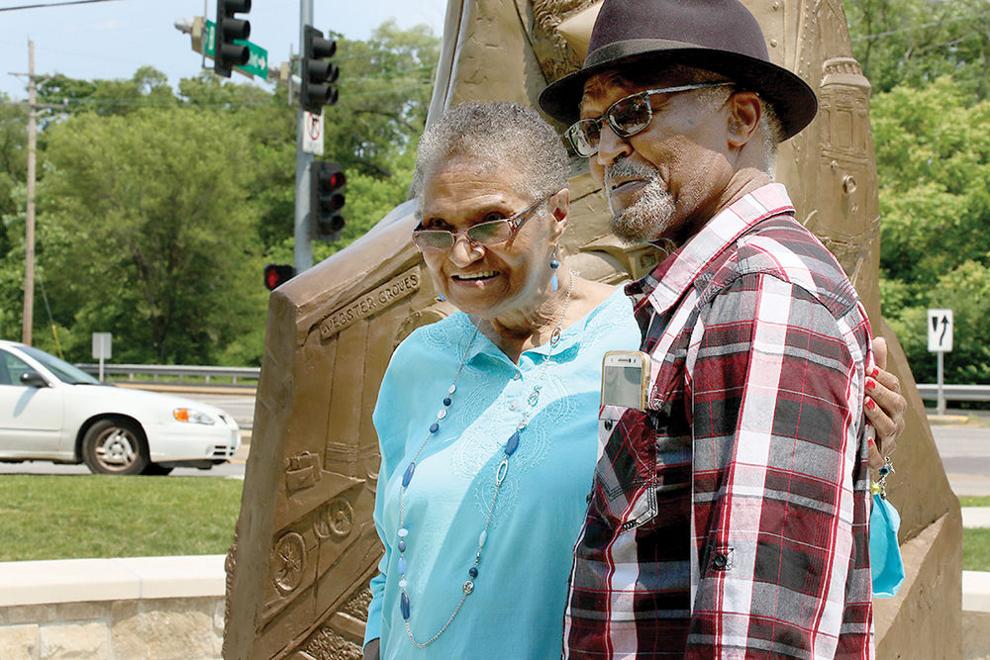 It is hoped that Barbre Park, which contains educational signage about North Webster, will become a gathering spot to "reflect on our past, pay tribute to our rich, multi-cultural history, and provide an inspiration point for future friendships among all of our citizens."
A committee of representatives from the North Webster Neighborhood Coalition and the Webster Groves Arts Commission has worked with the city's parks and recreation director over the past two years to make Preston Jackson sculpture possible. The $150,000 in funding for the sculpture came from private donations, including a sizeable gift from the Steve and Linda Finerty Family Foundation.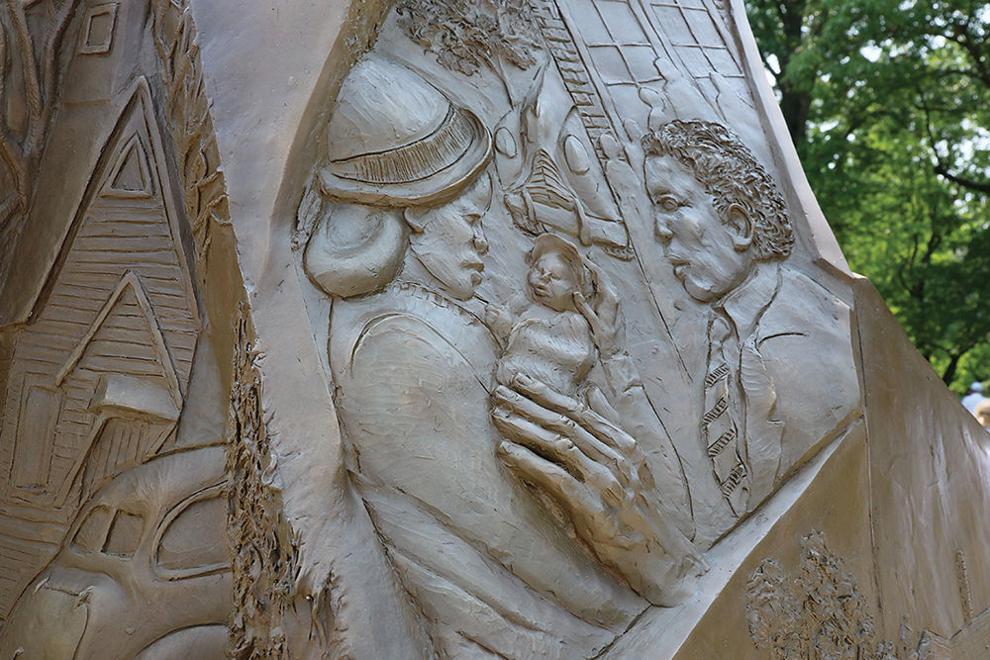 About Preston Jackson
Preston Jackson has spent decades building an impressive record as a national, noted sculptor. He is currently a professor of sculpture and head of the Figurative Area at the School of the Art Institute of Chicago. He is also the current owner of the Raven Gallery, home of the Contemporary Art Center of Peoria.
His commissioned work can be found throughout the United States. His list of exhibitions in Chicago, Milwaukee, Michigan, Tennessee and other areas is extensive.
In his interactions with the committee and his visits to Webster Groves, Jackson said he was extremely "excited to create a sculpture that recognized the history of this significant African American community."