Photographer Harry Callahan's work can be found in most major museums. During his career, he was widely respected for his technical know-how, experimental attitude and masterful compositions. He spent more than 30 years teaching photography techniques to university students. Ultimately, though, he said: "The mystery isn't in the technique, it's in each of us."
Photography is a favorite course in Kirkwood High School's art department. Over 200 students register for Fine Art Photography every year in order to learn the ins and outs of manually adjusting a DSLR camera, lighting techniques and composition.
The most popular project is the "Portrait of a Pioneer," in which students take photos of each other. They are challenged to capture the individuality and emotion of their subjects, and many produce professional quality portraits. Kirkwood's photo students have exhibited these projects at the Kirkwood Public Library since 2015. The fourth edition of "Future of Kirkwood" is on view through April 30.
Portraiture is so popular at KHS that for the past two years, some students have used their study hall and other personal time to work on a collaborative photography project at Robinson Elementary School.
Kirkwood High art instructor Kim Powell and Robinson Elementary art teacher April Maldonado teamed up to have the photography students take photos of every Robinson Elementary student. The portraits are then placed on the walls at Robinson.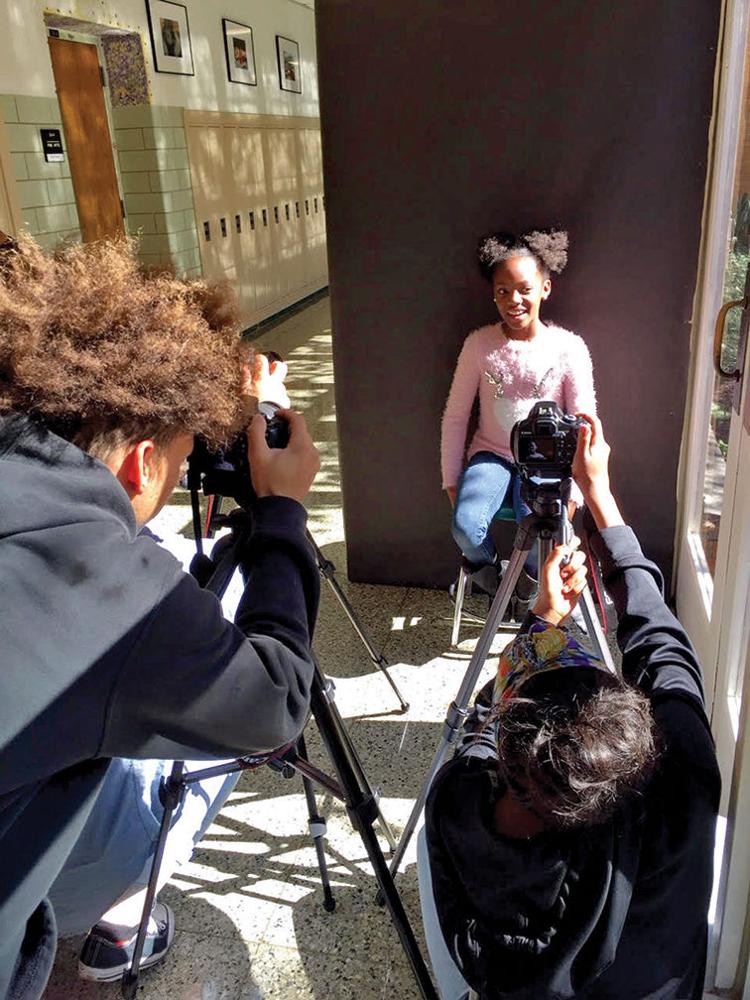 The project connects high schoolers with grade schoolers, highlights the individuality of each student at the elementary school, and shows everyone who enters the building the diversity and beauty of the whole student body. The most recent portraits were just installed and can be seen as one enters the school.
What is it that makes portraiture so popular? Perhaps it's because the students have to go beyond the technical mastery of a camera and practice the soft skills of dealing with people. They learn that it's equally important to click with people as it is to click the shutter. In learning to use a camera, Kirkwood's students also stumble into the mystery in each of us.