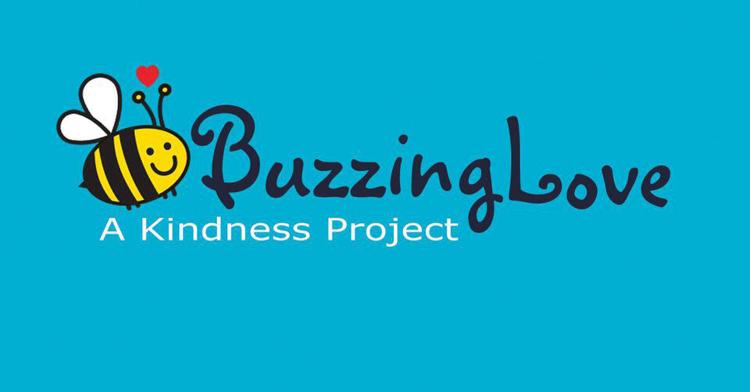 Hello again! I can't believe it's been a month since I first wrote, but I'm hoping this is just the second of many columns to come. I plan to be here every first Friday of the month, and I hope you'll share your thoughts and stories with me, too.
You won't find me taking sides or talking politics — I'm far more interested in what connects us to each other and how we can be stronger together. People often complain about how much terrible news there is and all of the negativity that surrounds us. While I'm not disputing that, I would like to add a big, bold asterisk, or at least a "but." 
Let me explain. I have lived through a tragedy that I will always be recovering from, and one I wouldn't wish on anyone. I'll never be one to discredit or ignore the horrible things that happen or how much hurt there is in this world. But here's what I'd like to add: Despite the bad things that happen and the hate that is spewed by some, I still believe there is far more good than bad, and that there are so many people with kind, beautiful hearts in this world. Maybe we just don't hear about them enough — so let's change that, along with how we treat each other. 
But we can't wait for someone else to do it — we each have to work to be the good. We can be kinder to one another, and we can choose kindness more often. The only thing (I've found, at least) that makes surviving the pain possible is the love and kindness that we put into it — which is what Buzzing Love is all about.
Founded in loving memory of my dad, Gary A. Baranyai, Buzzing Love is a kindness project that encourages random (or not-so-random) acts of kindness, especially the small ones that often make someone's day — treating a stranger to coffee, making a conscious effort to smile at others, practicing patience, really listening to someone and so much more.
We always need kindness, but maybe we need these small acts now more than ever — especially this week, and the next, and the next. Whatever the election results, we need to remind each other that there are still good people of all political leanings — and we need to be those people. Be the reason that someone still believes there is good in the world.
Buzzing Love is a reminder to love big, laugh often, lend others a helping hand and leave the world a better place. It's about putting more kindness into the world wherever you are, however you choose to do it. Because we're all in this together. Because everyone has a story, and everyone has a struggle. Because you never know how much your kindness could mean to someone. Because when the pain shatters us, it's the love and kindness that saves us.
For more information about joining the Buzzing Love movement, visit www.buzzinglove.org or find Buzzing Love on Facebook (@BuzzingLove) and Instagram (@buzzing_love). We also encourage you share acts of kindness with us via the hashtag #buzzinglove.
Better yet, email me at jmowers@timesnewspapers.com and let me know when you spot kindness in our communities. Maybe my column could be a "Kindness Corner" of sorts. Because we sure could use a lot more of it — and hearing more about it.