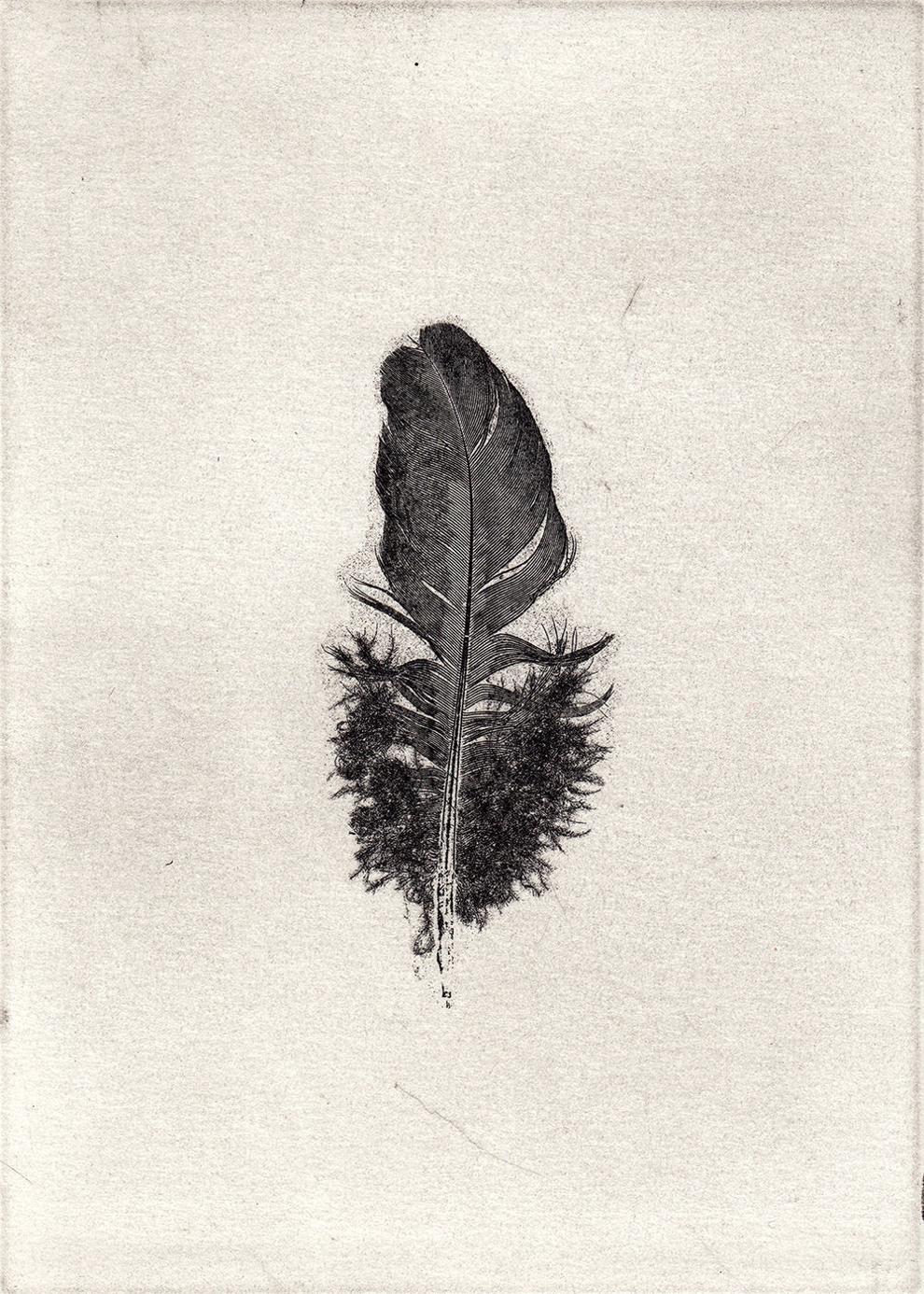 You know Will Frank. He's the guy who's been writing this column the past two years. Today we turn the tables and feature him in this space. He's an accomplished artist in his own right, and he has some interesting ideas on our personal relationships to art.
Will is an artist and designer at Emil Frei, a fifth-generation company in Kirkwood, specializing in the creation of liturgical stained glass and mosaics. He helps clients, usually church committees, shape their ideas into tangible images, which he draws, paints and assembles. His windows and mosaics tell stories on a variety of levels while evoking a range of emotional responses. His extensive knowledge of theology and literature helps him inject metaphor and symbolism into his work.
Over the past few years he's been focusing more on his own projects, particularly printmaking. He prefers etching — carving images into metal plates, inking them and applying pressure to paper. He says he enjoys working through the steps of the process, because he's often able to break through a creative block when his mind is occupied less with the lofty and more with the mundane aspects of "making the thing."
He's taken his art a step further by making it an important part of the lives of his five children.
"I think it's important today to have handmade art in our homes because the vast majority of images we encounter today are commercial, pushing a brand.  So we  take items from our daily lives and turn them into art —leaves we find on hikes, feathers from our chickens, roots from our basil plants."
He works with his kids to create plates from the objects and turn them into prints. Last summer they staged an exhibition at the Kirkwood Train Station.  
But Will isn't concerned whether his children become artists. "It's really about doing something that connects you with the world. So what you're left with after collecting these things and turning them into art is the memory. So it's more than having a pretty picture. It's having a full experience."
Patrick Murphy is a woodcut artist and a Nine PBS producer. He serves on the Webster Arts Commission and the board of the Webster Jazz and Blues Festival. He grew up in Kirkwood and lives in Webster Groves with his wife, Anne.