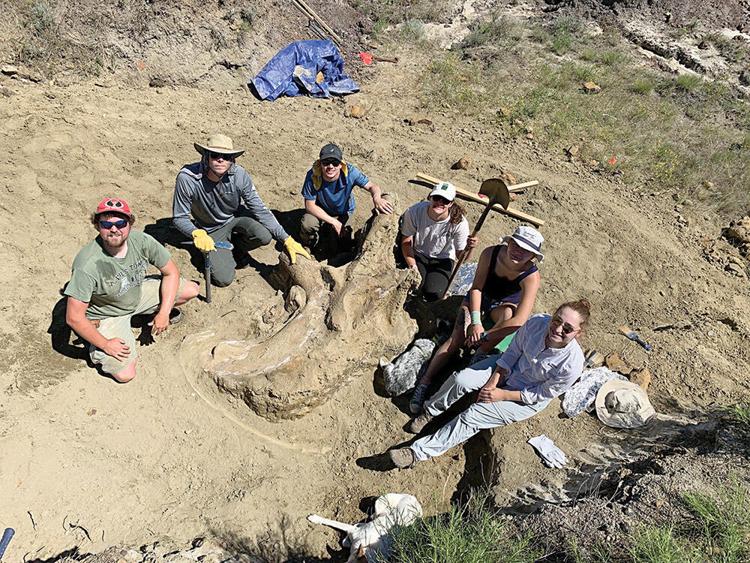 A 2017 Kirkwood High School graduate helped with a discovery of Cretaceous proportions this summer.
In March 2019, ranchers in Shadehill, South Dakota, discovered what they thought were bone fragments poking up from the ground. They contacted David Schmidt, paleontologist and associate professor at Westminster College in Fulton, Missouri, who confirmed their suspicions and spent the next year obtaining permits to excavate.
Enter Timothy Burridge of Glendale, currently a senior at Westminster College in Fulton, Missouri. Burridge was meant to go on a field course for a paleontology class, but it was canceled due to COVID-19. Even with class credit out of the question, Schmidt offered his students the opportunity to travel to South Dakota and assist with the excavation.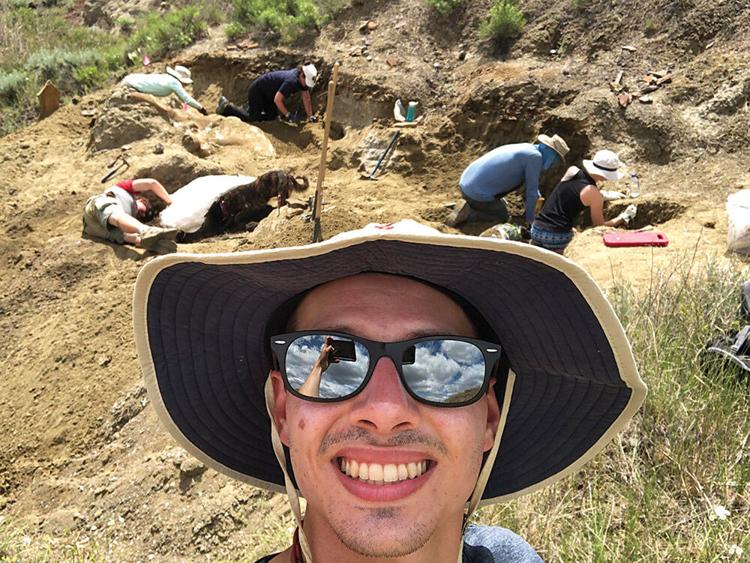 In June, Burridge drove to Shadehill. Among his peers, several grad students and Schmidt, the team unearthed several ribs, a femur, a humerus and two different turtle shells from times past. But their largest discovery by far was a 7-foot-long Triceratops skull. Weighing in at around 3,000 pounds, "Shady" is the largest intact Triceratops skull discovered in the U.S.
Triceratops lived during the late Cretaceous period, about 66 million years ago, just before dinosaurs went extinct.
"It was definitely a once-in-a-lifetime opportunity. I've learned a lot, seen a lot and I feel grateful that Dr. Schmidt allowed me to come along. I have learned more than in a traditional class," said Burridge.
The skull has since been transported 800 miles to Westminster College, where it will remain on permanent loan from the federal government. With thick horns and "immaculate" teeth, Burridge believes Shady will be a source of research projects for future students for a long time. 
A bump on a portion of the skull, for example, provides ample room for conjecture and study.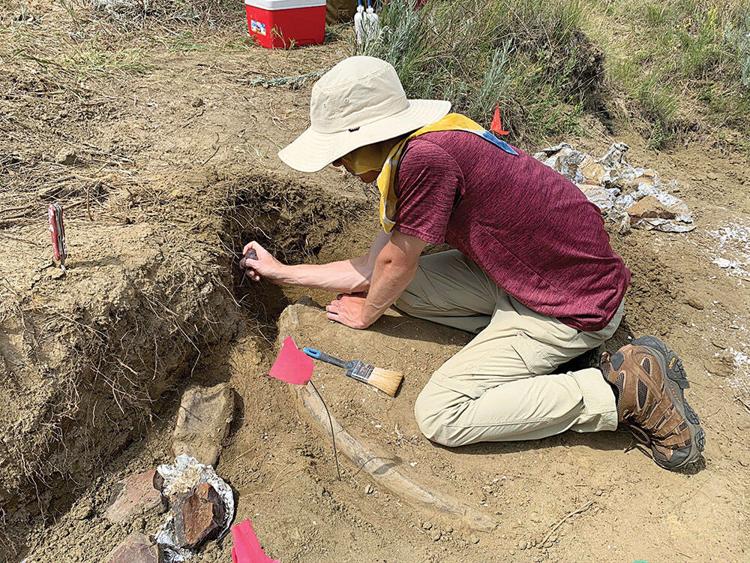 "We've all come up with ideas. Maybe it was a battle scar. Maybe it grew weird. The most intriguing theory to me was that it could have been a cancer spot due to an excess of cell growth," said Burridge. "It was a very interesting thought because I never considered the concept of cancer associated with dinosaurs. It helped me connect the age of the dinosaurs with us now."
Despite the multitude of bones discovered, Burridge said only about 20% of Shady's skeleton was uncovered this summer. Next year, he suspects Schmidt will return with another team. 
Burridge said his experience with his first excavation has inspired him to consider a future in the field.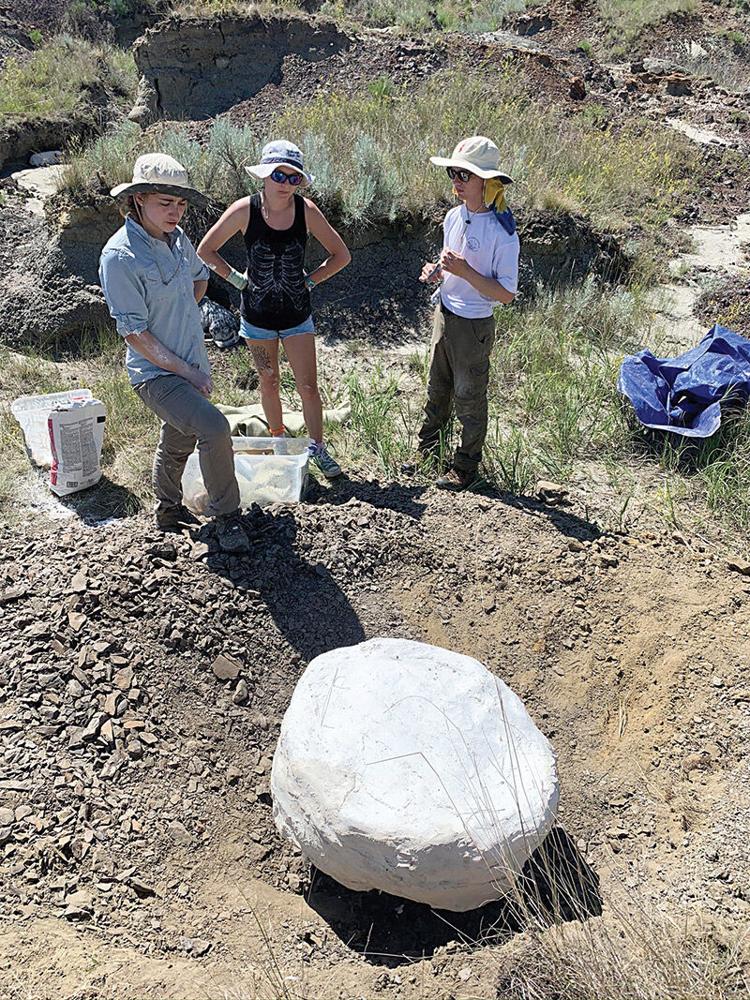 "My major is environmental science with a minor in geology, but paleontology is a unique science to look into," he said. "I hadn't really put much thought into it until the excavation. It changes my horizons. I do believe it could be a possible future for me."
For those considering their own "once in a lifetime opportunity," Burridge had this advice: "Go for it. You don't know if it's going to come back or not."