Our local community teems with cultural riches—thriving theatre programs, free sculpture parks, historic buildings, talented artists and makers. There's no doubt that arts and design are important around here. After two years, "The Art Scrawl" has only scratched the surface.
The fact that our Webster-Kirkwood Times has a column dedicated to the arts speaks volumes about local art appreciation. I read a statistic back in 2017 that said about 80 percent of all arts writers in print had lost their jobs since 2000. So, while most newspapers were trimming back arts coverage, the Times chose to increase it.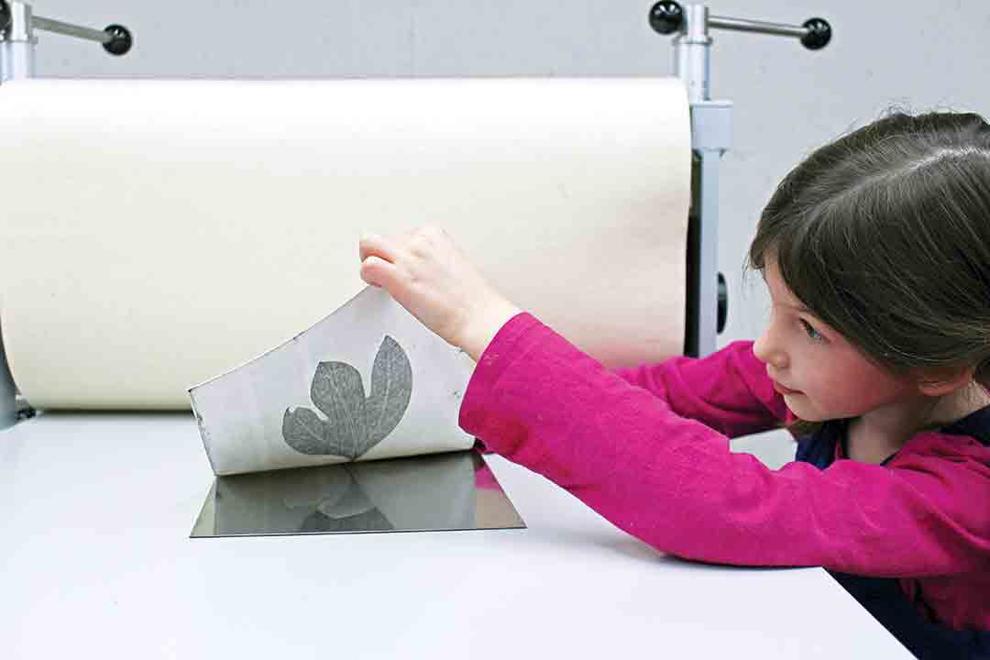 With the new year comes a fresh voice for this column. As I step aside, I'll sincerely miss helping artists and creatives share their stories, but look forward learning about the arts in our midst from a new perspective.
I'd be remiss if I didn't take this chance to say thanks to the Times for saying "yes" to my spontaneous proposal to cover the arts. Another big thanks to the artists and others who've shared their stories with me, and to you readers who still pick up an actual newspaper. And a final note of gratitude to my wife, Jane, who's always willing to read and edit my writing.
In 2020, I'll be spending less time writing about art and more time making it. Around the same time that I began writing the "Art Scrawl," I also began a collaborative art project with my family that we call "Drawn Small." We investigate place, imagination, and memory through printmaking. Our subjects are those materials and experiences that shape our daily lives.
We've made prints of leaves collected during a hike at Powder Valley Nature Center, of our basil plants' roots, dug up while preparing the garden for winter, and of feathers shed by our molting backyard chickens. Drawn Small begins with the conviction that these daily interactions with the world— and the act of making—form our imaginations, connecting us to our home and land. That's exactly what I want for myself and my kids.
You can follow our family's latest adventures in art on Instagram@DrawnSmall. See you around town!