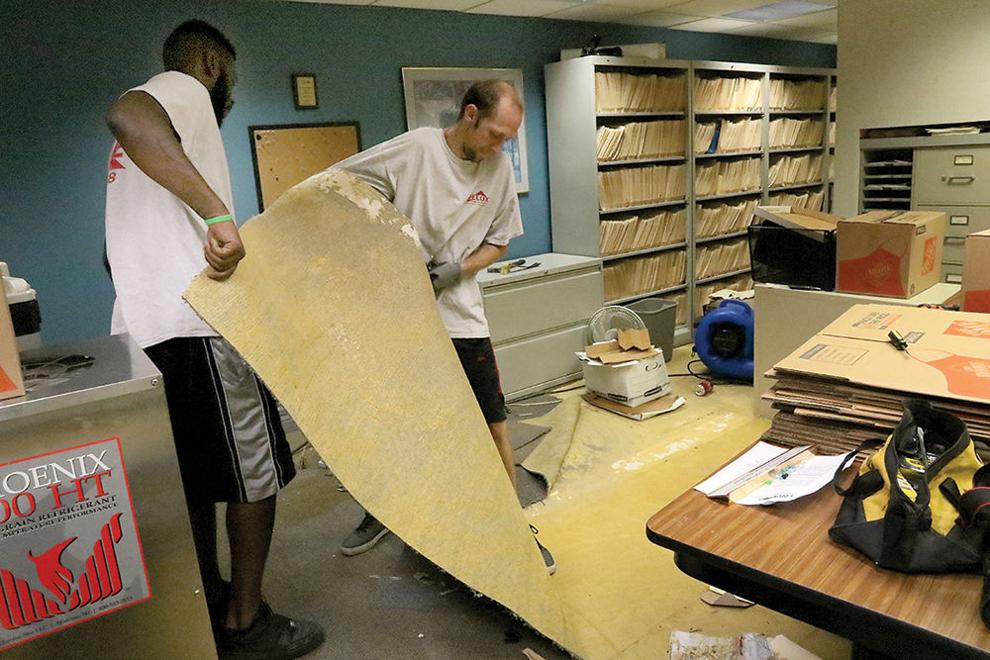 Reconstruction continues within Crestwood City Hall due to flooding damage from a water main break in August 2019. Other renovations are also taking place, such as replacing the lobby's leaking skylight windows.
Katie Aholt, senior project manager for Navigate Building Solutions, provided a project update to aldermen at their Jan. 14 board meeting. Navigate was hired last fall to help manage the reconstruction and renovation projects. Required demolition work was completed at that time and design plans were started, in addition to working with insurance representatives. 
Navigate specialists currently are working on field investigation questions and meeting with St. Louis County officials to determine current code compliances, such as ADA accessibility and electrical system requirements. 
Aholt said a floor plan has been selected for the city hall lower level that includes expanding the police department locker room to include 29 men and five women lockers. 
She said the revised layout for the fire department area now includes a small fitness facility and a mother's room for the first time. 
Aholt said they are waiting on county officials to provide direction for critical operations and those power systems that govern public safety and emergency management. For example, new emergency generators may be required. 
Other proposed city hall renovations include designing an ADA ramp, replacing windows throughout the building and upgrading restrooms. 
"Everything is moving along, and we're hoping in 30 to 45 days to get the bid documents out. We're looking at March or April to get started with the actual work. All construction will be targeted to be completed by November," said Aholt.