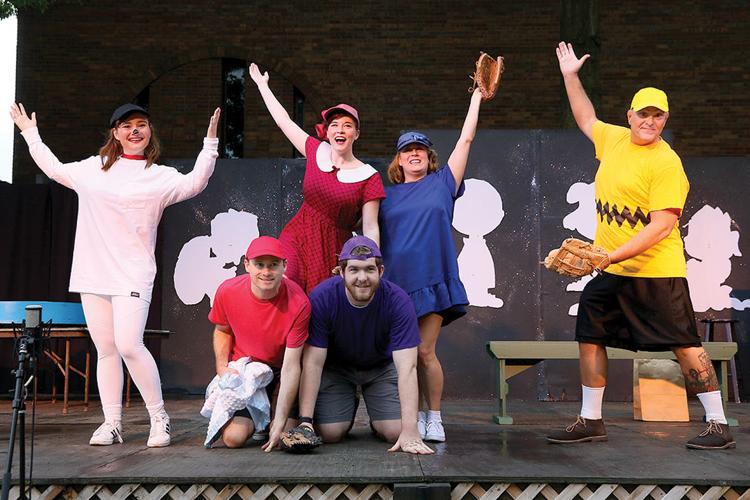 "Life is like an ice cream cone – you have to lick it one day at a time," mused cartoonist Charles Schulz.
More life observations from Schulz can be enjoyed once nightly July 5-8 during live, musical art performances of "You're A Good Man, Charlie Brown," delivered by the 200-plus Whitecliff Summer Playhouse crew in Crestwood.
Performances occur on the outdoor stage at Whitecliff Park, 9245 Whitecliff Park Lane. Shows start at 8:15 p.m. nightly. Tickets are $5 for adults and $2 for children. Attendees are encouraged to bring lawn chairs or blankets.
The cast promises the charm of the Charlie Brown show, which is found in its simple messages that reflect stories, conversations and situations in which most people can recognize themselves.
Whitecliff Summer Playhouse was launched 30 years ago by St. John Vianney High School theater teacher Al Book and his wife, Sandy, a choreographer and Crestwood dance teacher for the past 31 years. The playhouse has become a regional hallmark for local actors, drama teachers, makeup artists, singers and musicians, especially those from Crestwood, Kirkwood, Fenton and Shrewsbury.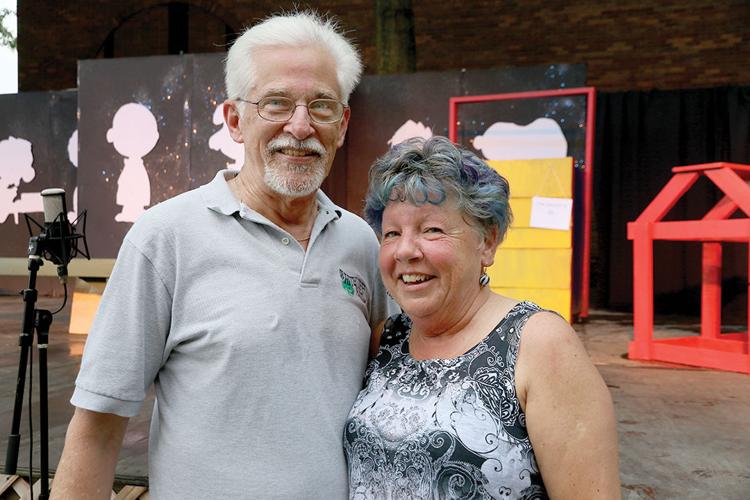 "We started this in 1989 because we looked around and realized performing arts weren't represented for youths during the summers," Book said.
The playhouse partnered with Crestwood Parks and Recreation Department staffers for its first show, delivering "Camelot" right out of the gate. The production featured about 25 local high school performers and 12-15 high school technicians.
"We borrowed power from the old Crestwood swimming pool," Book recalled. "We had to wait for our performances until the pool closed so we could pull power from the pump."
From Camelot, the program attracted repeat performers – sometimes with siblings or parent-children teams.
"It's been such fun and a pleasure to watch so many youths grow up and become their own persons," Book said. "We now have many who have gotten related college degrees and are working in the industry, but they still come back to be part of these performances because this is where they started."
Book said some of the performers who started with Whitecliff Summer Playhouse have gone on to work for Disney, ice shoes or on cruise lines, for example.
"They come back partly because it gives local youth chances to work with them, ask questions and learn from their professional lessons," he said. "We also have drama teachers who participate because it's the only place they get to actually perform and stay in touch with what it's like on stage."
With a notable number of the playhouse's current performers in their 30s, Book said many of them started when they were in high school or college
"Some I've known since they were in middle school," he said.
Book described putting on outside performances as a little organization with some circus thrown in.
"And you have to remember that we're operating in a still-operating park, so everything has to be set up and taken down each time," he said.
Book said one of the most wonderful aspects of Whitecliff Summer Playhouse is the variety of people who attend the performances.
"For many children, our shows are their first taste of live musical theater and they discover they like it," he said, noting attendees of all ages enjoy performances in Whitecliff's laid back, relaxing atmosphere. "We have church groups, adults now returning with their grandchildren, and even recently a 93-year-old woman saying she hadn't had that much fun for a long time at one of our performances."
The Books confessed that marching through such brisk summer routines every year can be draining, but it's worth it. After all, the couple met each other during a show.
Chocoholics are especially welcomed to Whitecliff Summer Playhouse's Fourth of July holiday show because as Charlie Brown says: "All you really need is love, but a little chocolate now and then doesn't hurt."
Catch Oklahoma Next
The Whitecliff Summer Playhouse group already delivered "Beauty and the Beast" in June, with a 72-member troupe ranging in ages from 5 to 70 years old.
Whitecliff Summer Playhouse will also perform "Oklahoma" on July 25-28, starting at 8:15 p.m. each night.