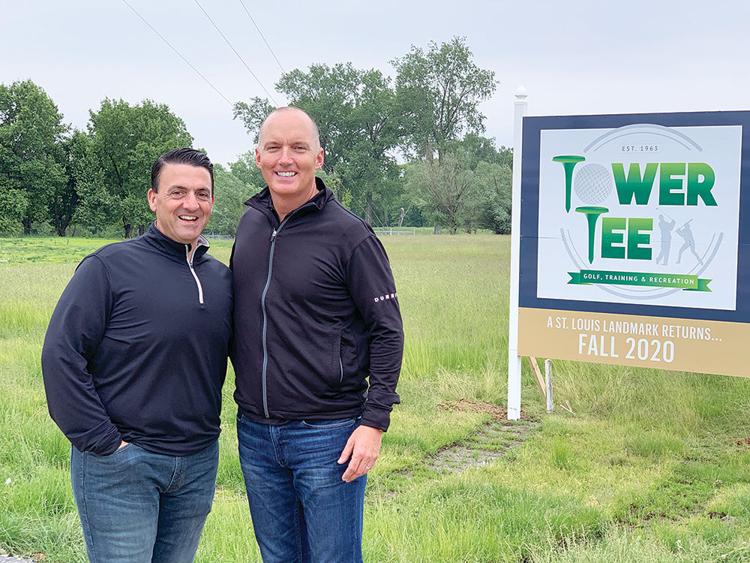 On a recent cold morning Mike Shamia stood atop an elevated strip of land and looked out over 27 barren acres of the former Tower Tee.
From his vantage point, Shamia said he could envision where every component of the new Tower Tee will be located. The new mini-golf will be constructed at the site of the old practice putting green. The batting cages will be moved closer to Heege Road. At the new, year-round practice range, golfers will have the option of busting a bucket of balls from grass tees, artificial turf tees, or from bays within a two-level covered hitting area.
A new, much larger main building will be constructed in the general area of the old building, which has since been demolished.
A 15,000-square-foot practice green "unlike anything accessible in this area" will be constructed in the vicinity of the old mini-golf. There will also be a short game practice area and a "precision chipping area."
There will be a playground for kids, bocce courts and a patio area for those who just want to hang out and relax.
"This will be a facility with something for everyone," Shamia said. "I think this facility is stirring a lot of excitement in the county, and I hope people stay excited once we are open."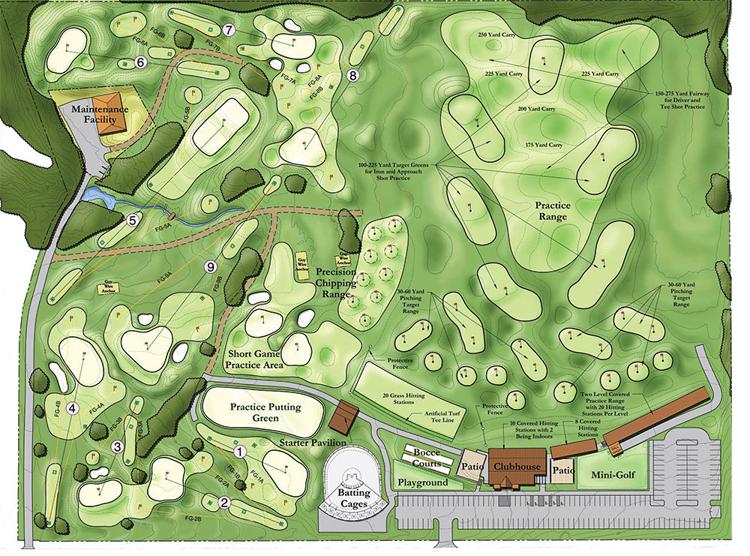 The old 18-hole golf course will be replaced with a quality, new 9-hole course, with greens meeting U.S. Golf Association construction guidelines. Shamia said each of the nine putting surfaces will be designed after a famous green somewhere in the country, or throughout the world. The course architect is Art Schaupeter, a member of the American Society of Golf Course Architects.
"This will be the best public practice area in the region — by far," Shamia said.
Shamia and his business partner, Affton native Steve Walkenbach, remain committed to a fall 2020 opening.
The partners and friends met over 20 years ago when they worked for Scottrade Financial Services. Walkenbach and his family now live in Arizona. Shamia, a South County native and a member of the Lindbergh Schools Board of Education, will be in charge of operations at the new Tower Tee.
Shamia, 49, said he has fond boyhood memories of his father taking him to the Tower Tee batting cages. He played baseball at the Affton Athletic Association and is currently a voting member of the association.
Walkenbach purchased the Tower Tee property in May of 2019 from McBride Homes and J.H. Berra Construction. The deal ended plans for a new subdivision and "saved" the shuttered Tower Tee at a time when most had come to accept its demise.
Shamia and Walkenbach are in the early stages of developing a modern facility, paying homage to the old Tower Tee while offering the latest in amenities.
At the time of the purchase, Steve Lotz, former owner of Tower Tee, said that he and his family were "thrilled" that the Tower Tee story would continue under Shamia's and Walkenbach's leadership.
The progress of new construction at Tower Tee may not be obvious to the casual viewer. The grading process has begun, and posts mark the areas where tees and greens will be located on the new 9-hole golf course.
"The first step is to tear out the old greens and establish new foundations," Shamia said. "We are hoping for decent weather over the coming months. Once spring arrives I think you'll really begin to see things ramp up around here."