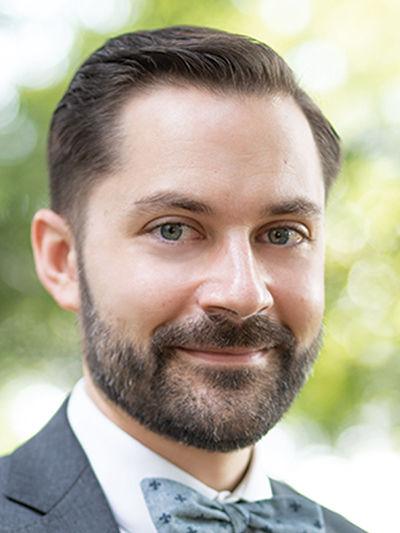 Thomas Jefferson School in Sunset Hills has named Matthew Troutman as its fifth head of school. Troutman's new leadership begins on July 1, 2020.
Troutman is already a well-established member of the Thomas Jefferson community, having served on the faculty since 2011.
Troutman earned a B.S. in physics from Roanoke College, an M.S. and a Ph.D. in physics from Clemson University, and an M.Ed. from the Klingenstein Center for Independent School Leadership at Teachers College, Columbia University.
In addition to his current position as director of teaching and learning, he has served as associate director of academics, chair of the mathematics department, and assistant college counselor.
He also serves on the school's committee on diversity, inclusion, equity, and social justice; the admissions and enrollment committee; the student travel committee; and previously represented Thomas Jefferson for the Independent Schools of St. Louis' committee on professional development.
He founded Thomas Jefferson's robotics team and has coached varsity girls soccer and junior varsity boys soccer.
Outside of Thomas Jefferson, Troutman has served as an astronomy instructor and postdoctoral associate at the University of Missouri-St. Louis and as an instructor for the Gifted Resource Council of St. Louis. He is the author of numerous peer-reviewed articles and has presented his work at professional conferences, and even for a short time worked at NASA in Huntsville, Alabama.
"Matt is a shining example of an up-and-coming school leader. He is, truly, in the vanguard of the generation who will pick things up from heads like me and carry our schools forward. Thomas Jefferson will be in excellent hands," retiring Head of School Elizabeth L. Holekamp.
Thomas Jefferson School, 4100 S. Lindbergh Blvd., is an independent, non-sectarian boarding and day school for grades 7-12. It was founded in 1946 by three men who met at Harvard and served in WWII. The founders recognized a need for a top college-preparatory boarding school in the Midwest.