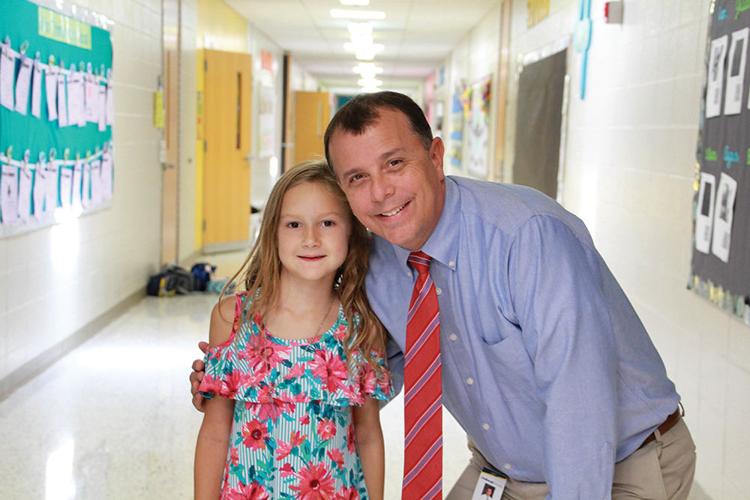 Concord Elementary School third-grader Lily Miller took on the role of the district's top administrator as she walked the halls with Lindbergh Schools Superintendent Tony Lake on Thursday, Sept. 5.
Lily's family bid highest for the experience, which was offered in the Lindbergh Schools Foundation Spring Mini-Auction. All proceeds from the foundation mini auctions go toward raising money for Lindbergh teacher grants. The spring event in particular generated $5,630 in donations!
As they walked the halls of Sappington Elementary School with Principal Ta'Keshia Parker, Lily had the opportunity to visit second grade classrooms and pose for a group photo on a new set of learning stairs in Sarah Porte's classroom. Learning stairs are nesting benches of variable heights that allow students to collaborate and gather during class.
Lily also attended a faculty meeting at Long Elementary School, visited classmates at Concord, and attended a meeting of parent group leaders from across the district. After her day-long experience, she summed up what the superintendent does all day in his job: "He goes to meetings ... And drinks a lot of soda! It was fun."