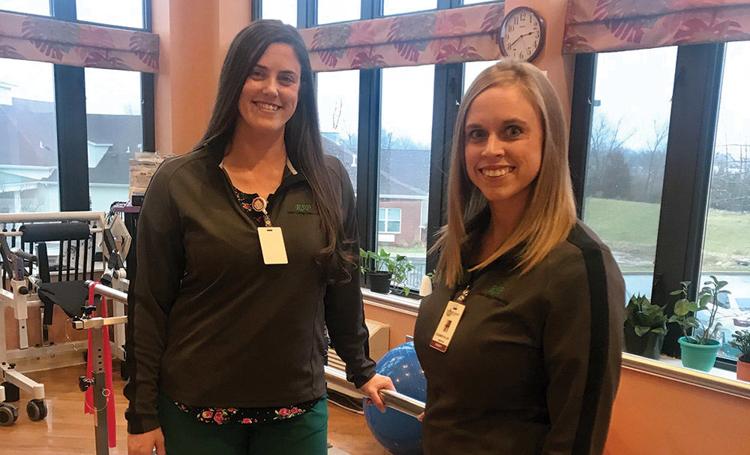 RSP Senior Living operates eight communities in the St. Louis and Rolla areas, with its main office located in Fenton. 
The Woodlands of Arnold is a retirement community that offers a full continuum of care in senior living options. Spread over 25 acres of beautiful wooded grounds, The Woodlands is ideal for those who desire the finest in healthcare, security and lifestyle. The Woodlands can offer services to fit any need.
Riley Spence Properties (RSP) is a family-owned business established 30 years ago. RSP provides residents with lifetime access to a full continuum of care that assists in the aging process, such as rehabilitative therapy, skilled nursing and memory support. 
New to The Woodlands is Pine Valley, an assisted living facility with 48 luxury suites, heated screened porches, a media/theater room, gym, and scheduled transportation, to name just a few amenities. Meadowview is the campus memory care facility, and The Meadows houses seniors wanting an independent living lifestyle.
The Woodlands' nursing facility was recently featured on national news shows, including CNN and MSN. A couple who had been together for over 65 years was on hospice. They died within hours of each other and their family wanted to share the news of the extraordinary nurses who had made the couple's passing a beautiful experience for the entire family.
Many other family members have attested to the care received by a loved one at The Woodlands of Arnold campus.
"This place rocks! The care is outstanding! They did wonders for my mother in law. She went in confined to a bed and walked out on her own steam. I would highly recommend this facility," said Terry S.
The RSP Senior Living goal is to assist each person in reaching and maintaining their maximum potential. RSP's objective is to continually improve the quality of life at all levels of care provided.
Lifestyle coordinators bring residents together for recreational activities and social events based on their interests and preferences. Cultural and restaurant outings, programs, musical performances, and community celebrations are just a few of the many opportunities to complement an active lifestyle.

1749 Gilsinn Lane | Fenton | 636-349-2311 | www.rspseniorliving.com