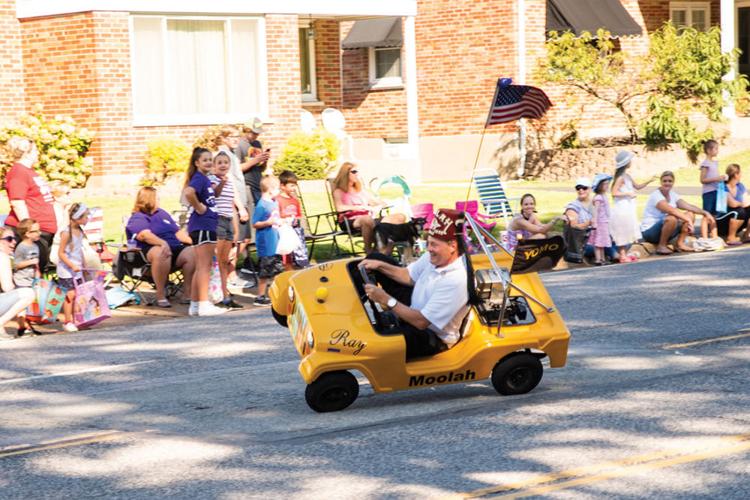 Official sponsors of Affton Community Days 2019 Parade are Affton Plaza, Fred's South County Auto Repair, Dill, Bamvakais & O'Keefe, P.C., Mercy Hospital South, Great Southern Bank, Harster Heating & Cooling, MB Health Insurance Consulting, J & J Construction & Remodeling, Affton Medicine Shoppe and O'Connor Insurance Agency.
As of Sept. 8, parade marchers and float participants include Eden United Church of Christ in Affton, Sky Zone of Fenton, Gotsch Intermediate School, Affton School District, Xtreme Paintball Park, Crestside Ballwin Heating and Cooling, Concord Democratic Club, Dane Juxel - State Farm and Affton Cub Pack 821.
The parade departs at 10 a.m. from Affton High School, travels south on Mackenzie Road, turns east on Gravois Road, turns south on Weber Road and disbands at Bayless Elementary School.
Following the parade, food will be available at Bayless Elementary School, hosted by the Bayless Music Boosters. Hamburgers, cheeseburgers, hot dogs, chips, water, soda, candy and baked goods will be on the menu, served from 11 a.m. to 3 p.m.
An even more bountiful venue for food and fellowship will be at Affton Plaza, at the intersection of Gravois and Mackenzie roads, with "Food Trucks on Parade" from noon to 6 p.m. Vendors who will be selling their delicacies include Guerrilla Foods, Go Gyro Go, Mission Taco Truck, Doggie Mac's, Essentially Fries, Fire & Ice Cream, The Sweet Divine and Found Hands Brewery.