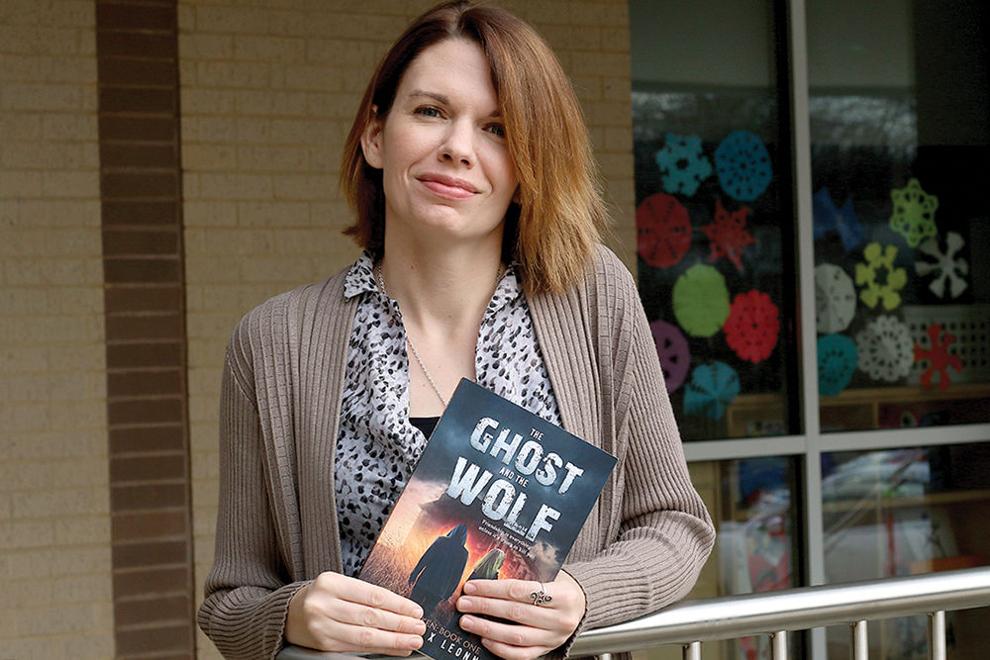 What? You haven't heard of Wattpad? Let the loquacious Michelle Oyola tell you all about this internet phenom headquartered in Toronto, Canada. It's a platform designed for aspiring writers to publish short stories, poetry and non-fiction. 
Oyola certainly knows a thing or three about the digital publishing world of Wattpad. She published the first book of a trilogy that she calls "The Broken" on the digital application. It amassed more than 200,000 reads in just weeks.
"I wrote it on a whim on Wattpad and it kind of took off – went viral," said Oyola. "It was a pleasant surprise."
It was a surprise all right. The story was discovered by a literary agent with an agency known as Metamorphosis. The agent, Stephanie Hansen, had been scanning creative works on Wattpad and was initially struck by the large number of readers for Oyola's offering.
After reading Oyola's book one, "The Ghost and the Wolf," Hansen determined the user-generated story fit nicely in the designation of young adult fiction. Hansen wanted to represent it.
Hansen helped Oyola secure a more traditional page-turner kind of publisher with Owl Hollow Press. Oyola credits Hansen with "keeping her sane on an epic journey known as navigating the traditional publishing industry."
It's also a credit to Hansen that she was able to even find Oyola among the 80 million readers and writers who use  
the Wattpad platform in more than 50 different languages. 
However, Hansen did not actually find Oyola. She found a quirky and unconventional author named Shelly X Leonn,  a pen name for Oyola. 
"I have two names," said Oyola. "One, my pen name, is used when I write my fiction novels. The other, my 'government name,' is used in formal settings, such as when I'm teaching adjunct university classes," Oyola said. 
"While it is sometimes hard to reconcile these two names into one whole identity, there is one place where all aspects of my multi-layered career intersect. And that is in my writing – especially with my debut novel, 'The Ghost and the Wolf,'" Oyola explained.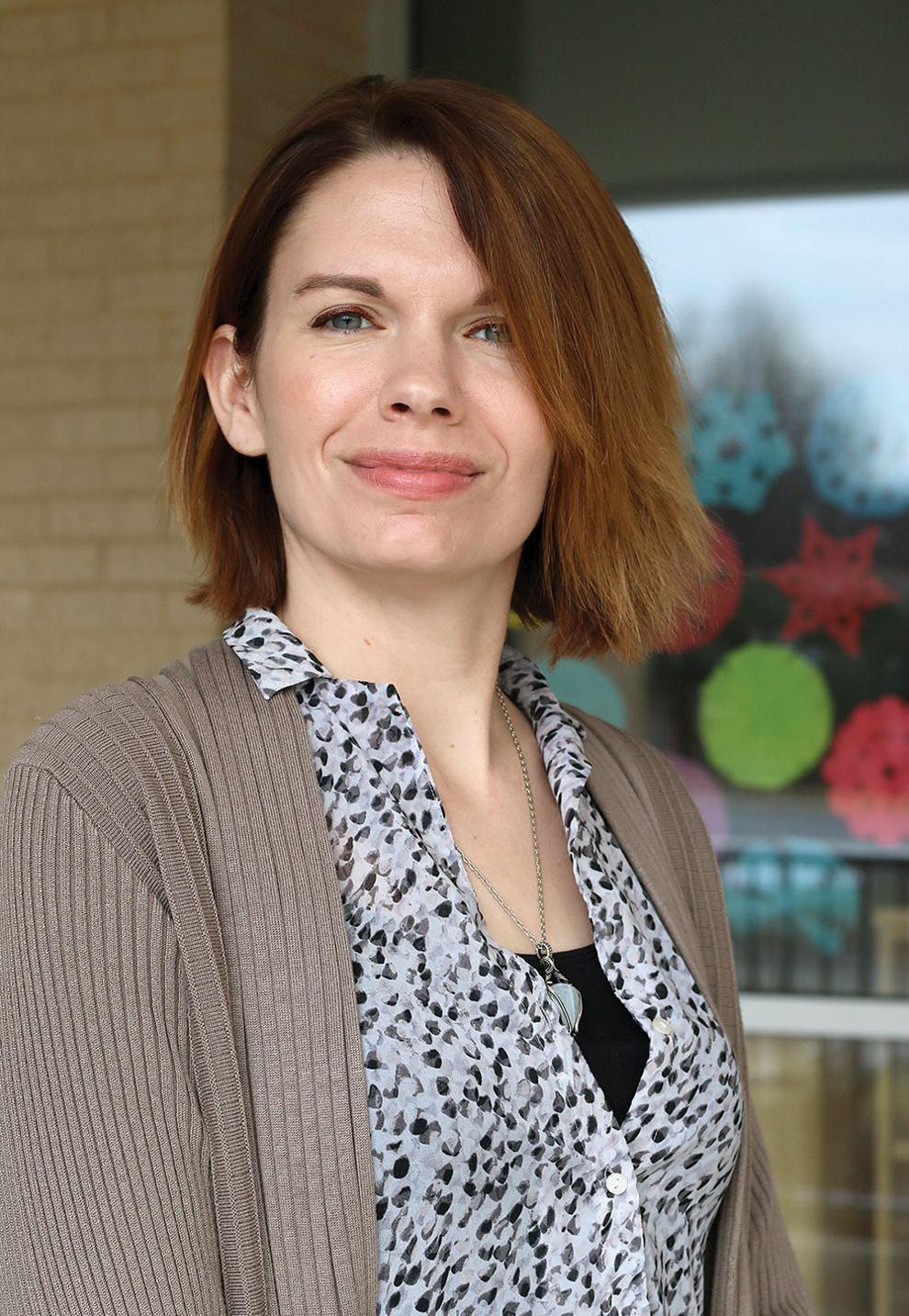 Multi-Layered Career
Oyola does have a multi-layered career. She grew up in Washington, Missouri, and then headed to Webster University to take a journalism degree about the same time as the Y2K computer scare. She ricocheted back to Washington for a newspaper job with The Missourian.
She worked at her hometown paper writing features and advising its youth staff. Oyola said working with young people made her realize her true calling was in teaching. So, she headed back to St. Louis to enroll in Teach for America and then to city charter schools to teach in language arts classrooms.
She has balanced teaching with raising two sons, with writing youth novels, with completing a dissertation on education as well as a doctorate at Missouri Baptist University. She is now Dr. Oyola – or is it Dr. Shelly X Leonn? 
"I began drafting my first novel shortly after completing my dissertation," said Oyola. "I had already built up the stamina necessary for daily writing and research, and I felt a story was ready to burst forth from my collective experience. 
"My novel pulled on many strings of my past, including my days as a student reporter, my adventures with paranormal investigation, and my love for obscure local history. None of these influences, however, compares to the impact that my thoughts on education had on the novel."
Oyola's first book for young adults capitalizes on her education background and has an educational mission. For example, she has a teaching guide in the back of the book in which she urges young readers to investigate and understand unusual vocabulary words in each chapter.
The back of the book also has a section on concepts for discussion, as well as project-based learning assignments. Her book is about teen crisis and she asks teen readers to research some of the hardships facing American teens, including domestic abuse, disabilities, homophobia, racism, lack of a home.  
The Broken Trilogy
The very title of her book series, "The Broken Trilogy," is an assertion of what she believes many traditional schools fail to do: honor, nurture, and empower kids who are different. 
"My characters are not typical," said Oyola. "They are not the popular kids. Yet, they thrive because they are able to bond with one another. In their perspective, the adult world is not built for them and therefore deserves little to none of their attention.
"Of course, disenfranchised young people with no guidance – and left to their own devices – are bound to incur conflict," added Oyola. "And, yes, often they do pay for their hubris in a very overt, violent fashion."
That becomes clear in Oyola's writing, but ultimately the book and the subsequent series carries a message of  hope for the future, both for our young people and for the adults and institutions that serve them.
"All 'broken' teens deserve to feel that they belong to something," said Oyola. "They deserve to be understood. They deserve to be addressed with respect. Just because a child doesn't conform to the expectations of a standard school does not mean he or she doesn't possess other talents or gifts." 
Oyola's book characters have been rejected by their families, their schools, and most of their peers. They find solace through sharing their experiences with one another, bonding at a deeper level because of their need for human connection. The question for adults, according to Oyola, is how can they encourage and nurture healthy relationships for the broken? 
"My book doesn't offer answers," said Oyola. "I wish I had them. All I know is that my stories are inspired by the experiences and trials of my students – especially those who don't fit into the typical box mandated by standardized, institutionalized education."