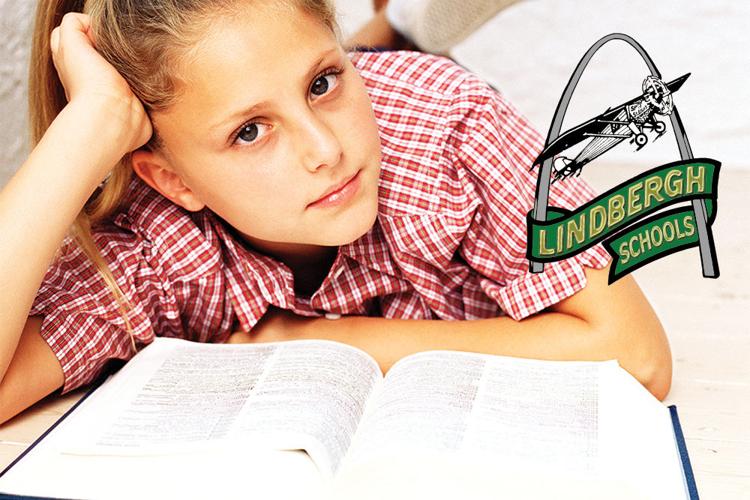 Is Lindbergh Schools doing enough to teach all students to read?
That's the question grade school parents in the highly-regarded district are asking after the inaugural results of a state-mandated dyslexia screening.
The results showed that 42% of Lindbergh students in kindergarten through third grade who were tested are at-risk for dyslexia. The most common learning disability, dyslexia involves difficulty with spelling, reading and decoding abilities, but it does not affect general intelligence.
On average, between 15% and 20% of any school population would be expected to test as at-risk for dyslexia. The fact that more than 40% of Lindbergh students tested as at-risk for the disability indicates problems with the district's approach toward literacy, according to Diane Dragan, a Lindbergh parent and mother of three children with dyslexia.
"It shows it's not dyslexia, it's curriculum failure," said Dragan, whose website, "Lindbergh: Leaders In Literacy," recently published district-wide test scores, broken out by grade school and grade level. Dragan obtained the scores from the Missouri Department of Elementary and Secondary Education, or DESE.
Lindbergh's challenges with reading instruction, as Dragan sees it, mirror the challenges facing other school districts nationwide: Their leaders made a crucial mistake years ago in rejecting traditional phonics, a system for teaching students to read by correlating sounds with letters or letter groups.
Instead, based on the prevailing philosophy in the nation's teacher colleges, Lindbergh teachers rely on "whole language" methods to teach reading, an approach based on the idea that learning to read is a "natural" process, according to Dragan.
"There are a tremendous number of kids struggling to read in our schools, and it's fixable," Dragan said. "We just need to have the appropriate curriculum. We just need to have teachers trained in reading science."
Lindbergh's dyslexia screening took place in each of the district's six grade schools between December 2018 and January 2019, and occurred as a result of a 2016 state law, which did not take effect until last year.
Surprised By Findings
Tara Sparks, the district's chief academic officer, said she had not reviewed the DESE data.
"I never heard the 42 percent number," Sparks said.
Sparks said the percentage of at-risk students she saw, based on averages for the district's six grade schools, was around 38 percent.
Even so, Sparks acknowledged that she was surprised by the relatively high number of Lindbergh students who tested as at-risk for dyslexia.
She was surprised, she said, "to the degree that I feel that was not the reality we're seeing in class."
"When they're coming in as high-risk, we're going in and doing another diagnostic assessment with them, and some of them are coming out as not having an issue," she added.
Sparks also noted that last year the district was studying four different reading instructional programs in the early grades. The district has since focused on the Sonday system of reading instruction, "which will be a universal support for all kids," she said.
"So my expectation, and it will be disappointing to me if it weren't the case, is that we will see a significant decrease in those risk factors."
Sparks declined to state a goal for lowering the percentage of students to test at-risk for dyslexia.
"We're not going to get that down to zero by any means, but if you look at some of the data, about one in five kids are at risk for dyslexia, so we should come closer to that point," she said.
Dragan said she expects more than 35 parents to attend the next Lindbergh Schools Board of Education on Nov. 12 to express their concerns about the district's literacy curriculum. One of the parents who plans to attend the board meeting is Lindsey Ackland, who chose eight years ago to move her family from Texas into the district because of its glowing reputation for strong academics and community support.
Her daughter, a seventh-grade student at Sperreng Middle School, did well in school. But her son, a fifth-grader at Concord Elementary School, began experiencing problems learning to read in the first grade.
"It was one step forward, two steps back, for years and years," Ackland said. "Because we never knew."
Finally, last year, her son was privately diagnosed as having dyslexia. Ackland said she wonders why none of his teachers had flagged his problems with reading earlier.
"They knew something was off," she said. "But they were not at liberty to tell me or they did not have enough knowledge."
To make up for lost time, Ackland said she spends a lot of money out-of-pocket for tutoring for her son.
"This is not tutoring to get him ahead," she said. "This is tutoring to teach him to read and to write. This is basic. I had no idea eight years ago when I moved into the district that this is what I'd be doing."