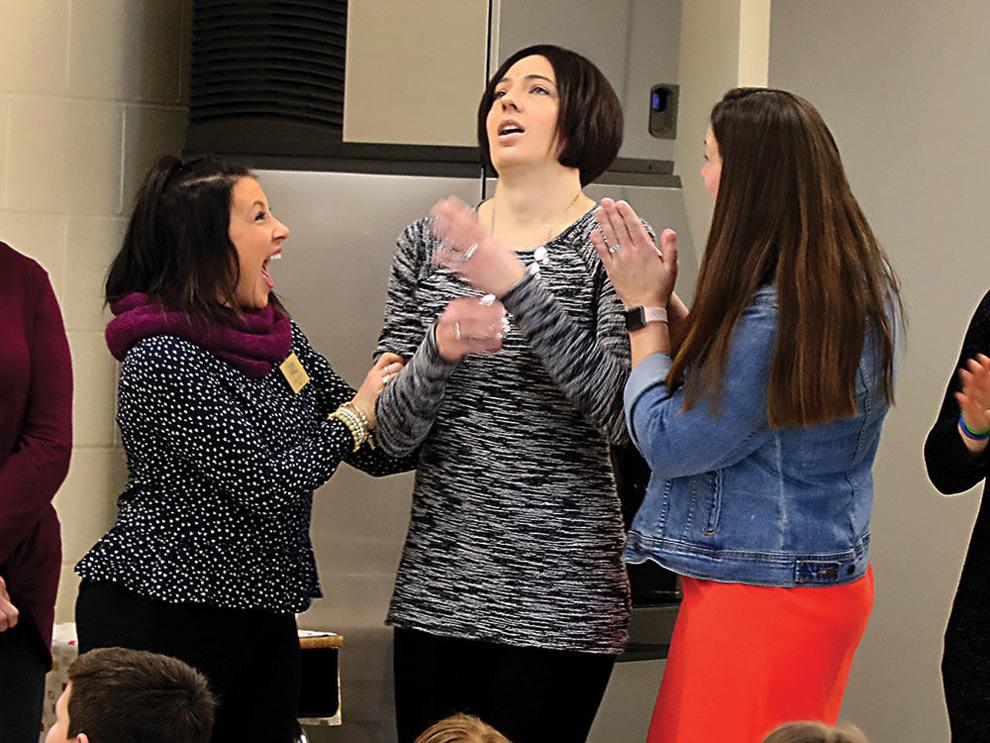 Wednesday was a special day for Bayless Elementary special education teacher Therese Shain. The teacher was presented with a Milken Educator Award during a surprise school assembly held in her honor.
Shain was named a 2018-19 recipient of the national recognition, which comes with an unrestricted $25,000 cash prize. She is the only Milken Educator Award winner from Missouri this year and is among the 33 honorees nationally.
"As a special education teacher, Therese helps her students reach through their challenges and have a voice in their learning," said Missouri Commissioner of Education Margie Vandeven at the Feb. 13 assembly. "She is an example of the type of effective educator every child deserves. I congratulate her on this outstanding achievement."
The Milken Educator Awards have been hailed by Teacher magazine as the "Oscars of Teaching."
Joining Vandeven in presenting the award to Shain was Milken Family Foundation Chairman and Co-Founder Lowell Milken.
"To quote Ralph Waldo Emerson, 'The secret in education is respecting the student,'" said Milken. "Therese Shain is living this truth by helping students with challenges craft their own unique and highly effective paths to learning. We are proud to welcome her as a Milken Educator."
Also on hand for the presentation was Missouri First Lady Teresa Parson.
Shain has taught at Bayless for a decade and enjoys great success working with students with challenging behavioral problems.
She serves as a check-in and check-out mentor, meeting daily with students to review goals, remind them of success strategies, and bestowing praise and encouragement.
Shain includes students' voices in the classroom, making them part of developing the mission, class rules, routines, academic goals and data charting process. She teaches a social skills group, as well as reading, writing and math groups. Shain's students show great progress in all academic areas, meeting more than 90 percent of their reading goals, 80 percent of writing goals, and 80 percent of math, according to information provided by the Milken Family Foundation.