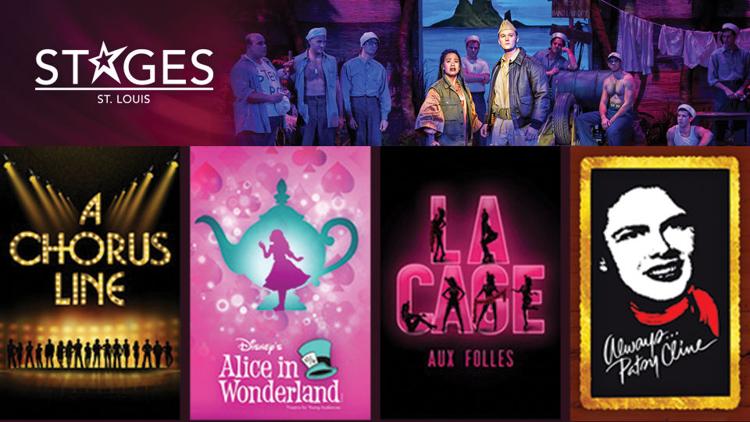 The one singular sensation that exhilarated Broadway for over 15 years, "A Chorus Line" returns to Stages beginning May 29 with a run through June 28.
Telling the triumphant and heartbreaking story of a group of young dancers auditioning for the chorus of a Broadway musical, "A Chorus Line" speaks eloquently to anyone who has ever put themselves on the line to land a job.
In addition to "A Chorus Line," the Stages 2020 season will offer the hilarious "La Cage Aux Folles" (July 17 through Aug. 16) and the biggest hit in Stages' history, "Always ... Patsy Cline" (Sept. 4 through Oct. 4).
Outrageous and hilarious, "La Cage Aux Folles" is the story of two male partners whose 20 years of domestic tranquility is shattered when their son decides to marry ... a woman! The production explores love, loyalty and the multi-layered complexities of parenthood.
"Always … Patsy Cline" is an endearing tale that combines down home humor, unbridled heartache and 27 of Patsy's unforgettable hits such as "Crazy" and "Sweet Dreams."
Stages' annual Emerson Family Theatre Series production is "Disney's Alice In Wonderland," running June 16 through June 28.
"As we plan for our final season in the Robert G. Reim Theatre we look forward to celebrating 34 remarkable years in this home with three of the greatest hits in our history. These productions have brought great joy to our artists and audiences over the years and provide the perfect send off as we prepare for our move into the Kirkwood Performing Arts Center in 2021 for our 35th Anniversary Season," said Artistic Director Michael Hamilton.
Mainstage productions are performed in the intimate, 377-seat Robert G. Reim Theatre at the Kirkwood Civic Center, 111 S. Geyer Road. For more information or to purchase tickets call 314-821-2407 or visit www.StagesStLouis.org.