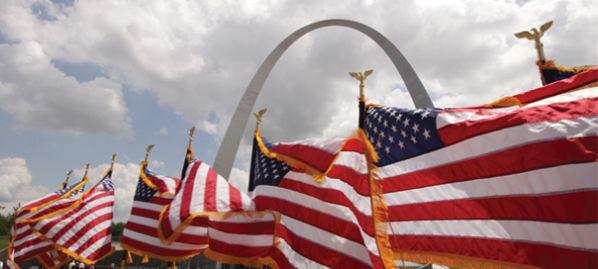 St. Louis Ensemble
Friday, Nov. 8, 7:30 p.m.
Join the St. Louis Ensemble Choir for a musical performance to celebrate and recognize veterans on Friday, Nov. 8, 7:30 p.m., at New Apostolic Church, 9701 Mackenzie Road in Affton.
A Salute to Veterans Free Concert
Saturday, Nov. 9, 2 to 4 p.m.
The sounds of patriotism will fill the air as the Airlifter Brass Quintet of the United States Air Force Band of Mid-America performs a free concert inside the Gateway Arch Visitor Center in honor of Veterans Day.
The free concert is Saturday, Nov. 9, from 2 to 4 p.m.
The National Park Service has designated Veterans Day on Monday, Nov. 11, a fee-free day in which the entrance fee at all National Park Service sites is waived. At Gateway Arch National Park, the $3 entrance fee included in each adult tram ride and adult documentary movie ticket will be waived.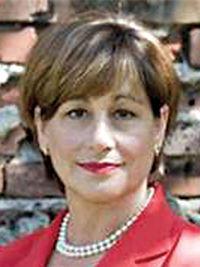 Let's Salute Our Veterans!
Monday, Nov. 11, 9:30 to 11 a.m.
Missouri Sen. Jill Schupp is the keynote speaker at the "Let's Salute Our Veterans!" program honoring those who have served in the U.S. Armed Forces.
The free program takes place on Veterans Day, Monday, Nov. 11, 9:30 to 11 a.m., at the Mirowitz Center, located in the Covenant Place II Cahn Family Building, 8 Millstone Campus Drive.
RSVPs are requested by callling 314-733-9813.
Schupp is the founder of the Missouri Veterans History Project which has videotaped interviews of more than 1,000 veterans' experiences which are archived at the Library of Congress and the State Historical Society of Missouri.
A panel of three veterans, including a female World War II veteran and two Vietnam veterans, will share their experience as participants in the Honor Flight program.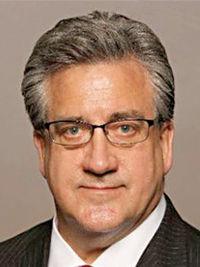 Soldiers Memorial & Parade
Monday, Nov. 11, ceremony at 10:30, parade begins at noon
Soldiers Memorial Military Museum announces Rocky Sickmann as the keynote speaker for the 2019 St. Louis Veterans Day Observance ceremony.
Marine Corps Sgt. Rodney "Rocky" Sickmann was one of 52 Americans held captive during the Iran Hostage Crisis (1979-1981).
The 2019 Veterans Day Observance will take place on Saturday, Nov. 9, 10:30 a.m. at Soldiers Memorial, 1315 Chestnut St. in downtown St. Louis. The event is free and open to the public.
The 36th Annual Veterans Day Parade follows at noon, starting at Chestnut Street and Tucker Boulevard and passing in front of the Soldiers Memorial.
Veterans Day Celebration
Monday, Nov. 11, 2 p.m.
A Veterans Day celebration will be held on Monday, Nov. 11, 2 p.m., at Ascension Living Sherbrooke Village, 4005 Ripa Ave. in Lemay. There will be a guest speaker, live entertainment and complementary refreshments.