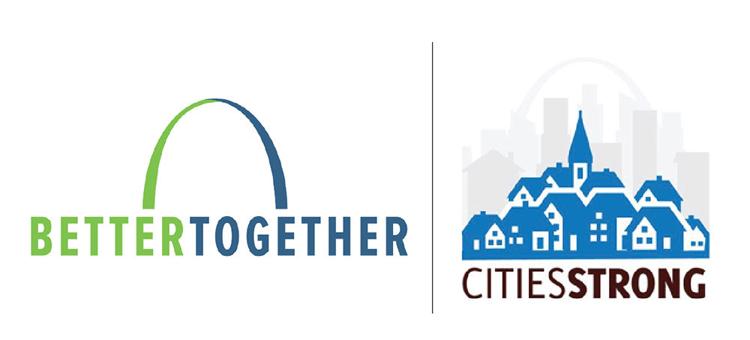 CitiesStrong, a group advocating for local cities and against city-county merger, and the pro-merger group Better Together, both issued reports this week on the economic impact of a "New Metro" St. Louis. Not surprisingly, the two reports are very much at odds.
"Our new analysis further shows that fragmented government in the St. Louis region can be made more efficient and provide savings to taxpayers," said Kyle Juvers, associate director of community-based studies for Better Together.
Better Together Analysis
Under Better Together's plan, now projected to go to voters in November 2020, St. Louis city and county would be merged into a 1.2 million metro city. Municipalities such as Webster Groves or Crestwood would become part of 33 so-called municipal districts.
Better Together supporters argue that their plan will save tax dollars with its efficiency and will streamline governance by ending a patchwork of 88 cities within St. Louis County.
Better Together's latest analysis shows that, under its plan, most St. Louis County municipalities would be left with excess revenues and no municipality would be left unable to continue providing existing services.
In addition to this improved financial position for municipalities, Better Together's earlier analysis showed that the Metro City could see savings of up to $1 billion per year by 2032.
CitiesStrong Analysis
Jim Brasfield, one of three authors of the CitiesStrong analysis of the Better Together merger plan, said that it is riddled with financial errors.
A former mayor of Crestwood and Webster University professor, Brasfied was joined in the CitiesStrong analysis by E. Terrence Jones of the University of Missouri-St. Louis and Mark Tranel, who serves as tax collector in Bellefontaine Neighbors.
Their study supports the argument of many city officials, including those of Des Peres, Webster Groves and Sunset Hills, that Better Together's plan would harm essential services such as police protection, bankrupt some county municipalities (districts) and force others to ask for tax increases.
"I saw BT's new analysis of municipal district finances," said Brasfield. "We didn't really address that in our report, but many existing cities have submitted contrary assessments to the Missouri auditor for the fiscal note comments in response to specific requests from the state auditor.
"Those have generally disagreed with the positive conclusions of the current Better Together analysis," Brasfield stressed.
Financial Projections
Authors of the CitiesStrong report released this week argue that Better Together's financial projections are too optimistic, whether it comes to property tax revenue, sales tax collections or other sources of funding for government operations.
Better Together's analysis estimates revenue and expenditures for each municipal district under the plan. Beginning in 2023, the Metro City would distribute up to $526 million in revenues to municipal districts, while municipal district expenditures are estimated to be approximately $360 million.
According to Better Together, this would provide up to $165 million in revenues in excess of expenditures for municipal districts. As outstanding obligations are retired and spending for general administration is reduced, expenditures for municipal districts are projected to decrease.
Under the Better Together plan, the Metro City would distribute revenues generated within the boundaries of each municipal district from any revenue source, including sales tax revenue, as necessary to provide municipal services.
"Savings can be invested in high-quality municipal services that people rely on day in and day out – everything from trash collection to fire protection," Better Together's Juvers said.
Brasfield said that Better Together appears to be using 2017 numbers as a baseline for 2023 expenditures.
"As we pointed out in our report, we believe this is an incorrect assumption," said Brasfield. "Even a small increment from 2017 to 2022 produces a higher baseline."
In their conclusion, Brasfield and CitiesStrong calculated that the new Metro City would roll up deficits each year of between $25 million and $68 million through 2032. This clearly would not leave sufficient moneys to fund municipal district services, as Better Together has suggested.
"I would expect that the individual municipalities will be responding when they see flaws as it applies to their city," said Brasfield in reference to the Better Together financial analysis. "Our CitiesStrong team will likely do other reports in the coming months on the impact on municipalities of Better Together."