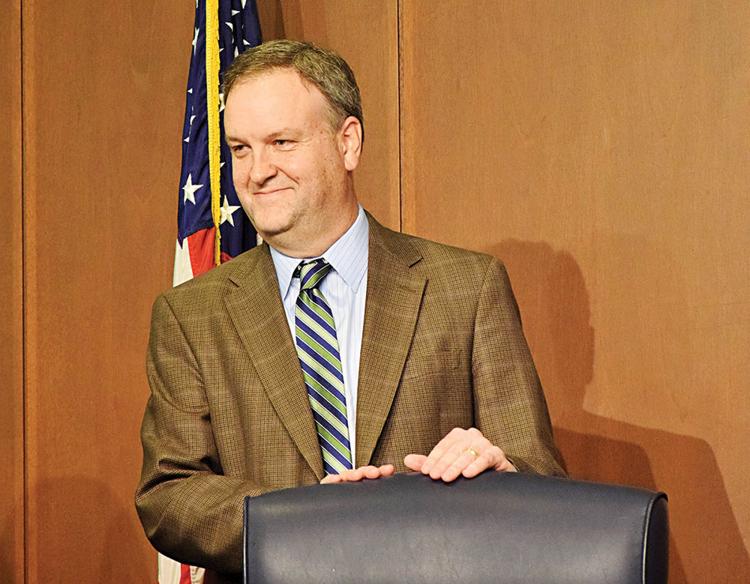 While many St. Louis County residents were relieved by the county executive's resignation earlier this week, they may not be so happy about how the newest county executive was chosen without public input.
After all, the level of trust, transparency and accountability in St. Louis County government is still at stake and needs to be proven.
A notable 43 people registered to make public comments at the county council's board meeting Tuesday, April 30. Many shared good wishes for Sam Page, who took over from former County Executive Steve Stenger. But, in the same breath, attendees also were upset that no public vote was taken to name Stenger's replacement.
Stenger resigned as county executive on Monday, April 29, following a federal indictment in a pay-to-play scheme. He faces three counts of honest services bribery/mail fraud.
According to county regulations, Stenger's successor had to be a Democrat because that was Stenger's political party, but the person didn't have to be a county council seated member. The only requirement was that they're a registered Democrat in St. Louis County.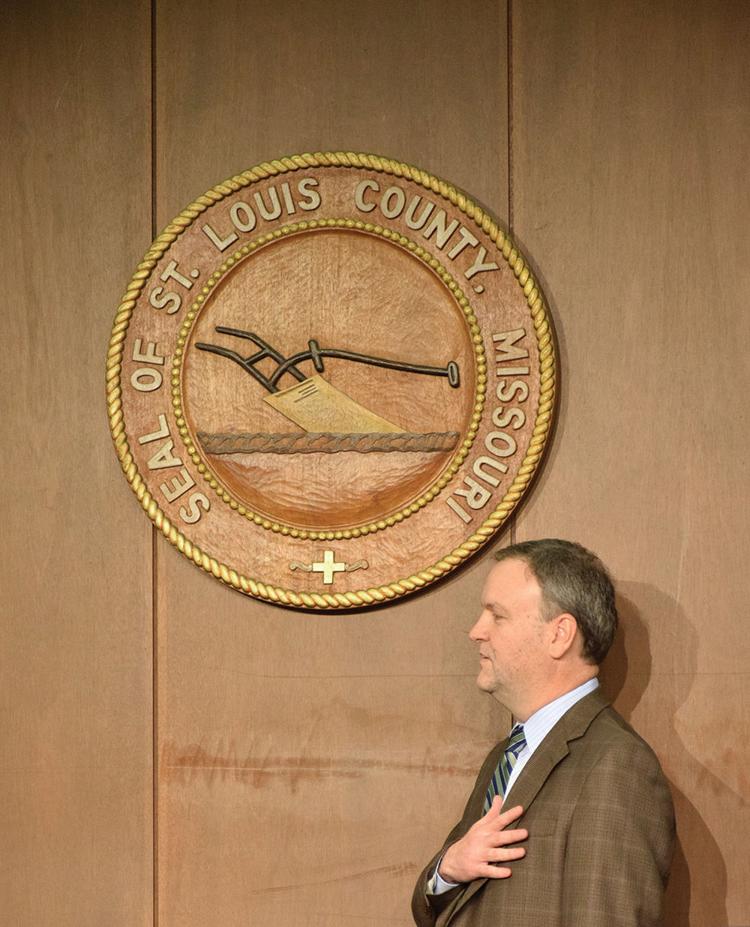 Page, a resident of Creve Couer, was named as Stenger's successor by a 5-1 council vote in an emergency meeting called on Monday evening. The move left many people questioning why Hazel Erby, county council vice-chair and senior council member, wasn't considered or named the new county executive. Some residents of the estimated 70 attendees posed the question directly to Erby Tuesday evening, hinting she was deliberately overlooked because of gender or racial prejudices.
Erby did preside over Tuesday's meeting. She finally made a brief response during the public comment period to say she was "perfectly fine with the selection and was ready to move forward."
Page appeared eager to move forward as well, even giving a positive acknowledgment to Erby in his remarks, stating she was the first one to "sense corruption" in Stenger's actions.
"This is an auspicious night. What you're witnessing is democracy at work. We have a real chance now of righting this ship," said Council Member Ernie Trakas.
"We need to come together to focus on what's most important, which is the people, parents and kids," said Council Member Rochelle Walton Gray.
Page promised he will champion government transparency from top to bottom. "I hope we'll do it all as a team," he added.
He said he spent Tuesday meeting with county employees to let them know their hard work is valued, and said he named three staffers who would catalogue issues and concerns so priorities could be determined.
"I'll treat this council with the respect it deserves," he added. He vowed to provide frequent reports to the council.
Council Member Mark Harder thanked Page for stepping up to the lead role.
"And it's great to have you sit through the whole meeting," he added, a remark that brought applause due to its reference to Stenger's sporadic attendance at council meetings, and his habit of leaving before discussion of bills and resolutions.
Page's appointment as leader leaves the council split with three Republicans and three Democrats. Page's seat in the 2nd District reportedly will remain vacant until a special election is held, perhaps yet this year. He said earlier Tuesday that the county's Republicans and Democrats would each select a candidate to run without a primary runoff.
County resident Dan Hyatt suggested council members update the group's charter to include electing a vice county executive to eliminate any question about who would replace the top executive role in the future.
"This is the first time since Jan. 2 that I've looked forward to coming to a meeting without the dread of 'what's next,'" said Council Member Tim Fitch at Tuesday's session.
Page has been outspoken about Stenger's absences from meetings and his conduct in office. In taking the reins from Stenger, Page said he wanted to assure county residents that there would be no "pay-to-play politics" in his administration.
Page is a doctor who was first elected to the council by special election on Aug. 5, 2014 On Nov. 8, 2016, Page was re-elected for a four-year term. Page was elected chair of the council for 2017. He has also served as chair of the council's committee of the whole.