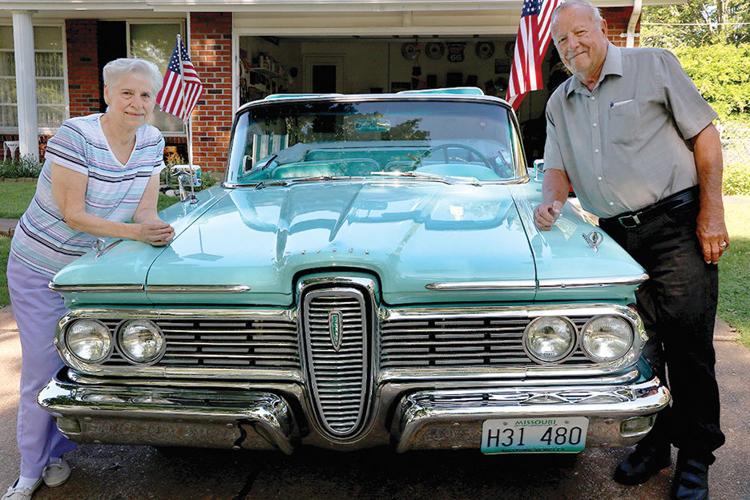 In December of 1959 when Ken Lammert of Affton purchased his brand new Edsel Corsair, he had no notion that it would bring him a measure of local renown. The fact is, that $2,245 investment initially gained him some smirks.
"I liked the way it looked, that's why I bought it," said Lammert, who is now 85 but still tooling around the greater St. Louis area in the light-aqua convertible. "But even then, people had their opinion about the Edsel."
With apologies to 1985's New Coke, the Edsel, named for Henry Ford's son, stands atop the list of American products that people just flat out didn't want to buy.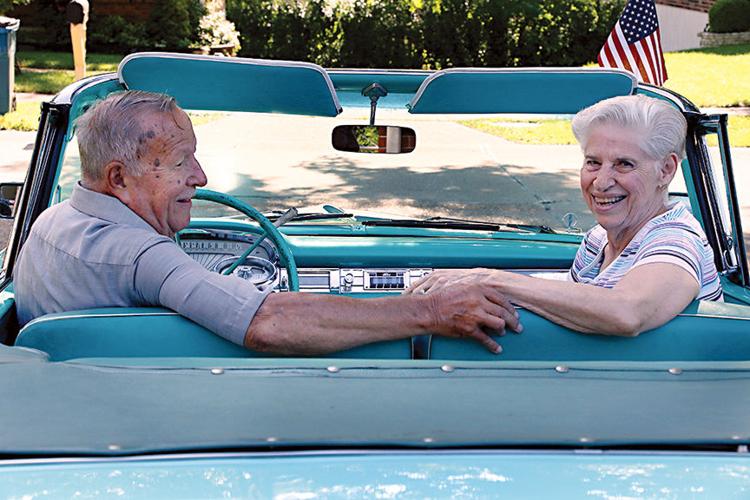 Ford spent 10 years and $250 million on planning the Edsel , which came in 18 models. The look was unique. Arresting with its side scalloping and tail fins, folks either found it very stylish, or very gaudy. Sadly for the Ford Motor Company, there were more of the latter and, after a three-year run, the Edsel was scrapped.
"Most of them were two-tone, usually white and some other color. But mine is almost solid aqua," Lammert said.
Lammert and others who own one of the 10,000 or fewer Edsels still on American roads got the last laugh, as they now possess a machine that would fetch six figures should they do the unthinkable and sell it.
"I've always kept it in the garage, but I still drive it quite a lot. I've driven it in more than 600 parades and I don't know how many car shows," Lammert said.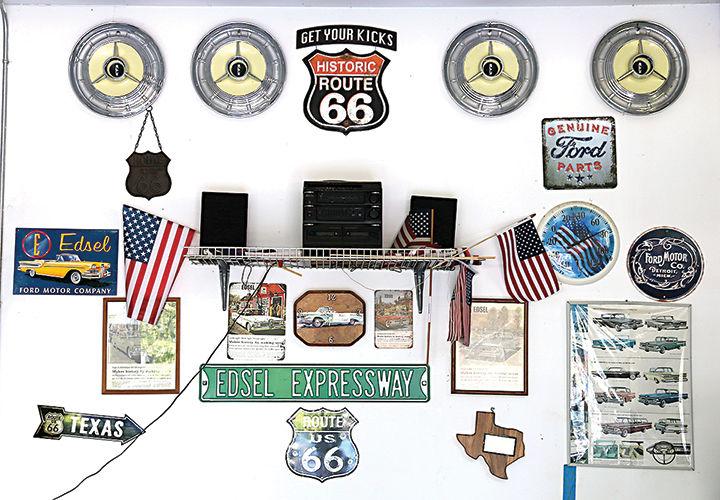 A mechanic by trade, Lammert does virtually all of the normal maintenance and required overhauls himself.
"They built cars so that most guys could work on them themselves," said Lammert.
From the 1950s through the 1980s Lammert owned a Mobil gas and service station at Potomac Street and Ohio Avenue in St. Louis.
Lammert bought his Edsel from a finance company that was located on Chippewa Street at Grand Avenue that also took his 1954 Ford as a trade. An international grocer is now located there.
"About all of the Edsel dealerships were out of business already at that time, they were all independents," Lammert said.
Asked a frequently posed question that experts and amateurs alike have taken stabs at, Lammert believes the Edsel failed so famously because it came out at the wrong time.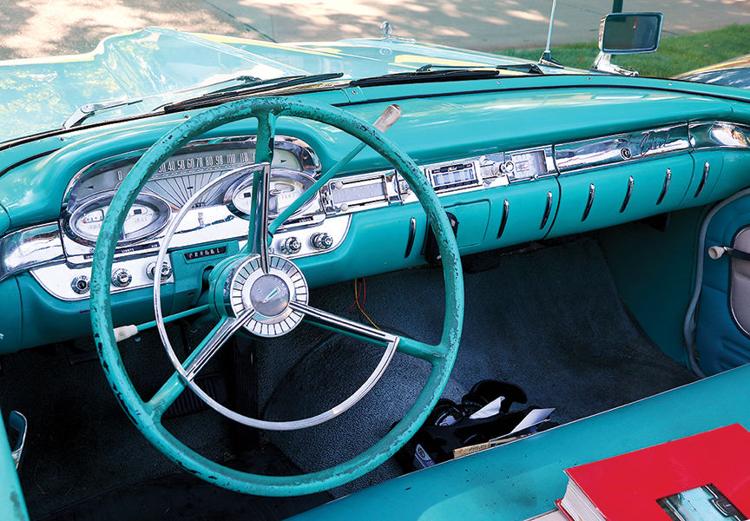 "If it had come out 10 years earlier, maybe it would have been different," he said. "But in the late 1950s, gas prices went from 17.9 cents a gallon to more than 25 cents a gallon. (Edsels) didn't get great gas mileage. Mine has a 303 horsepower police interceptor engine. And around that same time, Volkswagen came out with the Beetle, which appealed to people who wanted good gas mileage."
Lammert is a member of both the Fords Unlimited and Edsel Club of St. Louis classic auto clubs. His Corsair Convertible has more than 370,000 miles on its odometer.
"I never get tired of hearing the comments from people. They love these old cars. I always get so many compliments wherever I go," he said.