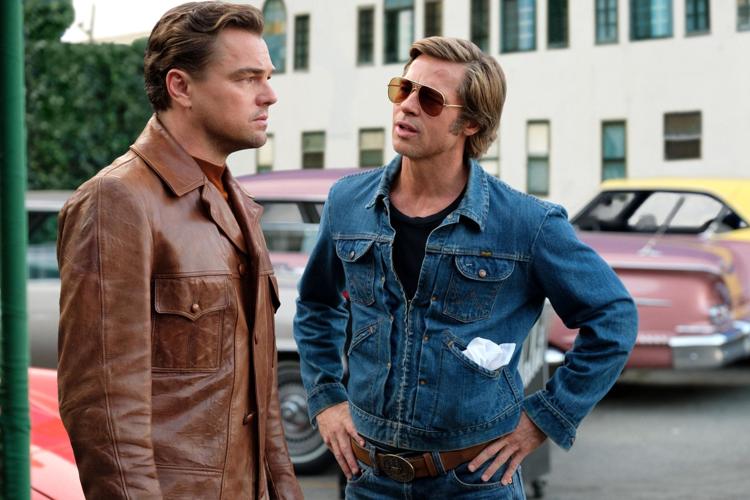 Editor's Note: Rated R for language throughout, some strong graphic violence, drug use and sexual references.
THE PLOT: Rick Dalton (Leonardo DiCaprio) has seen his television stardom wane as 1969 blossoms into a pivotal year for Hollywood. Dalton's best friend and stunt double, Cliff Booth (Brad Pitt) has also seen his opportunities dry up as rumors about his wife's death have caught up to him. As Dalton struggles to resuscitate his career, his next-door neighbor Sharon Tate's (Margot Robbie) career ignites. Yet, as usual in Hollywood, you are only as good as your last film and sometimes the façade that the industry presents is not always the reality that you get.
KENT'S TAKE: "Once Upon A Time In Hollywood" is the ninth film by Quentin Tarantino. It is a patient film about the new Hollywood knocking at the door of the old Hollywood.
"Easy Rider" (made independently of the traditional Hollywood) wowed moviegoers, harkening the beginning of a shift away from traditional films like "The Wild Bunch" and "Oliver." It appears a film about the shift in political and cultural philosophies as the hippie generation surged, but it's not about that either.
Rick Dalton cries several times in the film – he lacks self-confidence and is seemingly rudderless as he realizes he has no control of his career path. DiCaprio is one of the best actors in Hollywood and performs as a mediocre actor struggling to be a memorable one. His layered performance sets a high bar for the rest of the talented cast –and they deliver.
Cliff Booth is a man of few words and little fear. He speaks plainly and backs it up with bare knuckles. Pitt's role and character are mesmerizing. His secondary role to DiCaprio's Rick Dalton is certainly the one that will be discussed as this "straight-shootin'" hombre dominates every scene in which he appears.
"Once Upon A Time In Hollywood" is an homage to Hollywood history. It is a love letter, though streaked in blood, that tells a tale of opportunity and opportunity lost, of fantasy vs. reality vs. fantasy and much more.
Tarantino dares viewers to peer into Hollywood, a world of facades and fantasy. It's a place where nothing is really as it appears, setting up a dose of reality. Audiences quickly become wrapped in the glitz and glamour to be exposed to its dark underbelly. This is Tarantino's most traditional film. Whether that's good or bad will be left up to the box office. Regardless of viewer expectations, this is an excellent film.