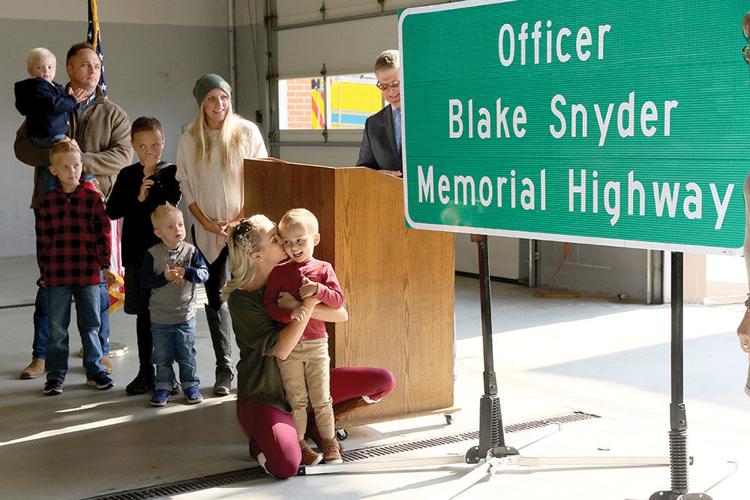 A sign dedicating a portion of Gravois Road to fallen St. Louis County Police Officer Blake Snyder, who was killed in the line of duty two years ago, was revealed Oct. 27 at a reception at the Affton Fire House.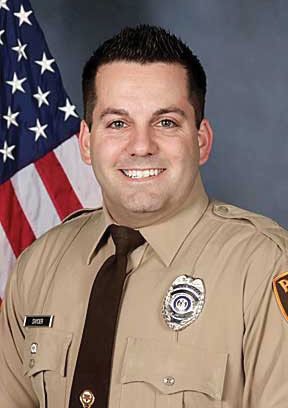 Gravois Road between Mackenzie and Tesson Ferry roads in south St. Louis County will now be known as the "Officer Blake Snyder Memorial Highway."
The reception was hosted by state Rep. Doug Beck, D-Affton, who sponsored the highway designation legislation.
Snyder was fatally shot while responding to a call for a disturbance on Arno Drive in Green Park on Oct. 6, 2016. Snyder, a four-year veteran of the St. Louis County Police Department, was 33 years old at the time of his death. He is survived by his wife, Elizabeth Snyder, and their son, Malachi.