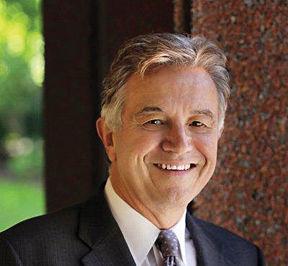 Eighteen months ago, St. Louis County Councilman Ernie Trakas battled a recall effort, followed by a special investigation a month later, regarding his contracted legal work as an attorney for three Missouri school districts.
Two weeks ago, the St. Louis County Council voted 5-0 to elect Trakas as its presiding officer.
The step up came after the council elected Sam Page to the county executive's seat on April 29, replacing Steve Stenger, who was indicted that same day after a federal investigation.
Councilman Hazel Erby then resigned to become part of Page's administration in early May. County Republicans now have a 3-2 council majority. Trakas was elected to the council in November 2016.
"For the remainder of 2019, I hope to continue the spirit, energy and focus of the council as it has existed for the past two-and-a-half years, with members putting aside partisan ideology and agenda in pursuit of the common goal of transparent, accountable government," Trakas said. "I also expect we will see a new era of communication, cooperation and collaboration with the county executive's office."
According to the county charter, Trakas is to carry out the chairman's duties for the rest of the year. He explained how the council's two empty seats will be filled.
"The charter calls for a special election, which will be held in August," he said. "The candidates will be selected by the county central committees for each party."
Trakas outlined the necessary steps to "right the ship" in Clayton.
"As was demonstrated by the council's ethics committee, I anticipate continued oversight and scrutiny of transactions — past, present and future — conducted and entered into by St. Louis County," he said. "This will include strict scrutiny and analysis of all agreements entered into by Steve Stenger's administration to assure that these agreements are, in fact, in the best interests of the county."
He added that any suspect agreements will be renegotiated or voided and careful examination of the proposed 2020 county budget will continue along the lines already established by the council over the last two years.
"(We will be) permanently eliminating the rubber-stamp operations of the past and instead, seeking efficiencies and savings will now be the council's focus," he said.
Trakas expressed confidence that Page will bring transparency and accountability to county government.
Concerting efforts by Better Together toward a city county merger, Trakas said those plans are kaput.
"It's dead and buried for the foreseeable future. At the end of the day, Better Together could not separate itself from the stain of Steve Stenger," Trakas said. "Better Together's anointing of Mr. Stenger as St. Louis' 'Mega Mayor' demonstrated its lack of judgment and confirmed its corrupt purpose."
In response to the continuing opioid crisis in the county, Trakas acknowledged its significance and said the task forces set up by the county council last year are a great initial step in addressing the problem locally. Missouri remains the only state in the nation not monitoring prescription drug use.
Trakas feinted on the state's new, highly restrictive abortion law, saying, "Although I am pro-life, this is a state issue." Missouri recently joined Alabama, Georgia, Ohio and Kentucky in passing such legislation.
Metrolink Safety
Metrolink safety continues to be a hot-button issue in the city and county.
"This week's murder on Metrolink once again reaffirms the ongoing failure of law enforcement and Metro to adequately address safety and security on the system," Trakas said. "As I've said many times, the only realistic and effective solution is the creation of a unified Metro Transit Security Authority (MTSA)."
He said the transit authority would be formed and staffed by designated command personnel from the involved jurisdictions – Metro, St. Louis County Police, City of St. Louis Police and the St. Clair County Sheriff's Department.
"Once the MTSA has been established and its command structure agreed to, personnel from each jurisdiction would be permanently assigned to the MSTA for the sole and exclusive purpose of providing security on Metrolink," Trakas said. "MSTA officers would be uniquely uniformed and identifiable as MSTA security. Finally, MSTA officers would be assigned to all trains and stations."
Airport, Roads & Bridges
Trakas is not a fan of privatizing St. Louis Lambert International Airport.
"I do not believe it is a good idea for the City of St. Louis to sell off a major source of ongoing revenue," he said. "In the end, this is yet another example of connected elites enriching themselves at the expense of citizens."
County infrastructure is something that Trakas is focused on as he leads the council in a different direction.
"County roads and bridges need immediate attention," he said. "For far too long, infrastructure needs have been ignored by successive administrations. This is one of the reasons that since 2017, the council has scrutinized the annual budget, searching for efficiencies and savings that can be redirected to infrastructure and avoid raising taxes."
There is little doubt that Trakas' political roller coaster ride has brought him a long way in a short time.