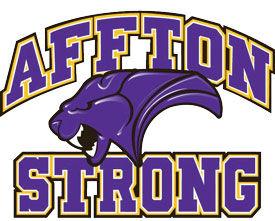 The Affton Education Foundation 15th Anniversary Mega-Reunion Gala will be a night to remember on Saturday, March 9, at Affton High School.
The gala is meant to bring together and celebrate the many outstanding alumni of foundation programs, who have been integral in all the notable work that the foundation has accomplished in the past 15 years.
"I have been so grateful for the help that has been coming from the alumni," said Affton Education Foundation Board Liaison Judith Rethwisch. "They want to give back to their schools. They want today's students to set their goals high and to reach them."
As the foundation continues to be faithful in supporting students and giving back 100 percent of what it raises, alumni and other donors continue to faithfully contribute.
Some of the foundation's accomplishments include giving four-year college scholarships to 34 Affton students totaling $262,500, and awarding 357 teachers with grants for classroom enrichment totaling over $310,500.
Along with celebrating 15 years of past success, the foundation is also celebrating its recent milestone of passing the $2 million mark on endowments.
Some of the classroom enrichment elements that the foundation has provided for schools include technical equipment and support, AP testing, specialized reading materials, out-of-classroom experiences and special education classes.
"You can never stop giving kids more opportunities," added Rethwisch. "It just keeps stretching them and the experiences that they take with them in college and life."
Fifteen years later, it is remarkable to discover that a large portion of the current group of 22 board members have been with the foundation since the beginning. Rethwisch shared that these people stay with the foundation for so many years because they are all united by their wholehearted belief in the cause.
"In my whole career, I've never seen anything that makes a bigger difference than this foundation," she added. "I taught for many years, but this foundation allows us to reach further than anything else."
The gala will be packed with entertainment with Foundation President Kurt Jaeger emceeing the event. The evening features live performances from two bands and an engaging panel discussion between renowned Affton alumni. Nearly 400 alumni will be in attendance, representing a decade-and-a half of graduating classes that have been positively impacted by the foundation.
To learn more about the Affton Education Foundation or donate toward its 2019 endowment, visit www.afftoneducationfoundation.org.