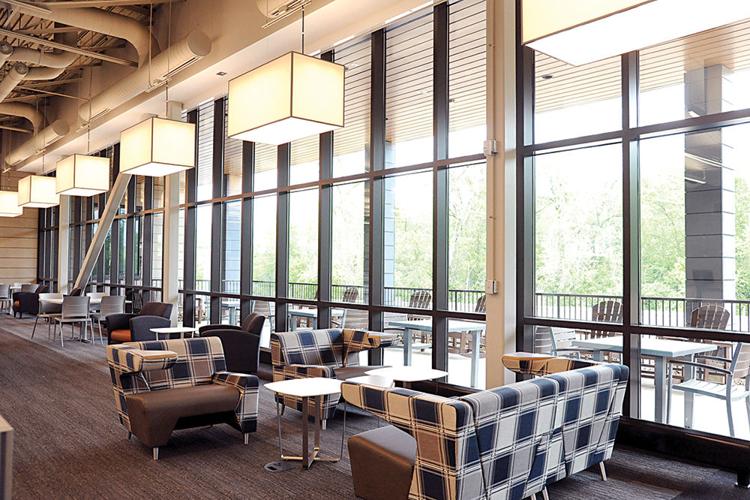 St. Louis County Library opened the new Meramec Valley Branch on Wednesday, May 15, as part of the "Your Library Renewed" campaign.
Construction on the Meramec Valley Branch began in May 2018. The project is part of a multi-year, $120-plus million campaign to renovate or replace 19 branches within the Library District.
The new Meramec Valley Branch is located at 1501 San Simeon Way in Fenton. The new branch replaces the former Meramec Valley Branch, located at 625 New Smizer Mill Road in Fenton.
The new Meramec Valley Branch is a full service library encompassing 21,000 square feet. It features a colorful interior, with abundant natural light, comfortable seating, architectural light fixtures, wood accents and contemporary furniture throughout.