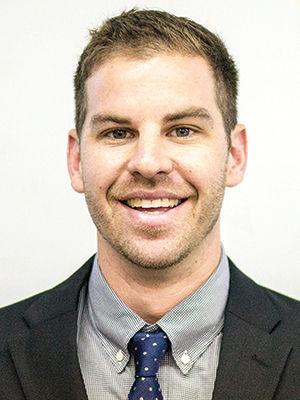 On Tuesday, May 7, the Affton School District Board of Education approved the hiring of Justin Brotherton as assistant principal for Mesnier Primary School for the 2019-2020 school year.
"We are excited for Justin to join the Mesnier Primary team," said Tina Been, principal at Mesnier Primary. "I am confident that his focus on building strong relationships and commitment to innovative opportunities for student learning will have a positive impact on our school, students and staff."
Brotherton has served as an elementary assistant principal and administrative intern for the Ferguson-Florissant School District since 2016, and as a fourth-grade teacher for three years prior. In addition to his classroom experience, Brotherton has served as a leader for the district including chair of the Positive Behavior Interventions and Supports (PBIS)/Ci3T Team, and member of the Attendance Team and the Instructional Leadership Team.
He earned a bachelor of science in elementary education and a master of educational leadership from the University of Missouri-St. Louis.
"I am very excited to join Mesnier Primary School and am looking forward to working in a district that encourages customized learning and innovation in the classroom," said Brotherton. "As a building leader, I strive to help maintain a positive learning environment that focuses on developing the whole child. I will work hard to support Affton's high standards and to build relationships with students, families, teachers, staff and other community members."
Brotherton, an Affton High School alumnus, and his fiancée live in Shrewsbury. He is an avid St. Louis sports fan and still enjoys playing soccer in his spare time. He also likes spending time with family and friends and traveling whenever possible.
Brotherton will begin at Mesnier Primary School on July 1.