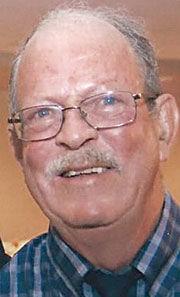 Zimmer, Michael L. "Mike," 74, passed away Wednesday, Feb. 6, 2019, following a long battle with Alzheimer's.
He leaves his wife of 37 years, Nora (nee Reynolds) Zimmer;  daughters  Allison (Davin)  Agnew, Amanda (Charles) Long; son Mark D. (Katy) Zimmer;  stepson Mark D. (Ammie) McSwain; sisters Susan Muse and Sara (Hank) Krull;  nephew Jeffrey (Angie) Muse; and 11  grandchildren. He was preceded in death by his parents, Lawrence P. and Patricia L. (nee Smith) Zimmer, and Finnley McSwain.
 He attended McBride High School and St. Louis University, graduating in 1966 with a B.S. in math. He served in the Army in Vietnam from 1968-69 as a first lieutenant. He worked for Carter  Automotive until 1986 and Engel Industries until 2008. He loved his family, history, baseball and NASCAR racing. He was a member of SAR.
Services: Visitation was at Kutis South County Chapel, 5255 Lemay Ferry Road, on Monday, Feb. 11, 4 to 8 p.m., then taken to Christ  Memorial Lutheran Church on Tuesday, Feb. 12, for visitation at 10:30 a.m. until the funeral at 11:30 a.m. Interment, Jefferson Barracks National Cemetery. In lieu of flowers, memorials to Wounded Warriors Project or  Missouri Veterans Home are appreciated.