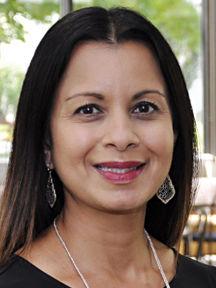 Dr. Aamina B. Akhtar, an infectious disease specialist and veteran of the Mercy Hospital South medical staff, has been named chief medical officer of Mercy Hospital South.
Akhtar will be a liaison to the medical staff, focusing on quality, service and stewardship. She is also responsible for quality, safety, risk, medical staff services and case management.
Akhtar graduated from Saint Louis University Medical School in 1998 and completed a residency in internal medicine at Saint Louis University Hospital, a residency in pediatrics at Cardinal Glennon Children's Hospital and a fellowship in infectious disease at Saint Louis University Hospital. She joined St. Anthony's Medical Center in 2005.
"I chose to stay at St. Anthony's and now Mercy South because our community of doctors, nurses and our many co-workers is so amazing," Akhtar said. "The willingness to work together and the dedication to care has been gratifying; it's truly been a positive atmosphere."
Born in Pakistan, Akhtar came to the United States with her family when she was one year old. She grew up in Montana and her family moved to Carlinville, Illinois, in the 1980s. She now lives in Town and Country with her husband and their three children.
Akhtar succeeds Dr. Charles Rehm following his retirement.