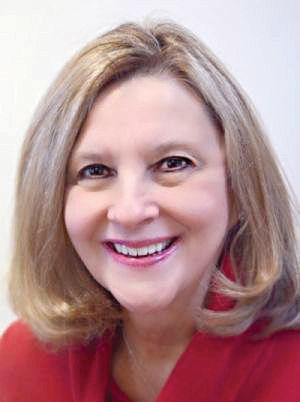 "Sign, sign, everywhere a sign." These lyrics from a popular 1970 song ring true from time to time, from town to town. And now it is Sunset Hills' turn to debate political signs as the city barrels toward a contentious April election.
The sign controversy in Sunset Hills ignited when some residents were upset by the number of yard signs on property along Rott Road in support of the candidacy of Pat Fribis. Incumbent Mayor Fribis is being challenged by John Stephens. 
In an email letter to the city council members, Fribis noted a "one-sign limitation" in Sunset Hills that she said is clearly unconstitutional. Even so, Fribis took down some of her signs.
"I took signs down when the opponent complained," noted Fribis.  "My constitutional rights were violated under the U. S. Supreme Court rulings in City of Ladue v. Gilleo (1994), Town of Gilbert v. Reed (2015), and Wilson v. City of Bel-Noir, 8th Circuit Court of Appeals (May 2019).  
"The Town of Gilbert case made it clear in January of 2015 that regulation of these signs cannot be justified unless they satisfy compelling governmental interests — and are presumptively unconstitutional," she added. 
Sunset Hills City Attorney Robert Jones confirmed that the one-sign restriction in Sunset Hills ordinances did not comply with First Amendment guarantees and previous case law. 
In a memo to City Administrator Eric Sterman, Jones said the sign code definitely needs to be rewritten in light of previous case law.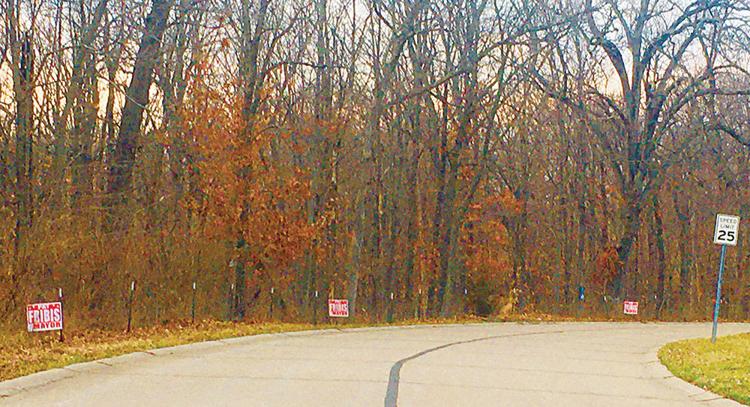 "I suggest that the city refrain from enforcing any section of the sign code that is content-based and instead look at the least restrictive sign that is permitted in a particular zoning district," advised Jones. "That should be the benchmark for all others. The dimensions and placement of such signs are still subject to regulation by the city as long as there is no differentiation by content."
Sandra Jo Ankney, a long-time Sunset Hills resident of Baalbek Drive near Rott Road, said she counted eight signs for Fribis on property near the Tapawingo neighborhood in Sunset Hills.
"I find all these signs overwhelming and it diverts your attention from the road," said Ankney. "It's a bunch of sign clutter and I think it is actually self-defeating to have all these signs."
Ankney declined to say whom she is supporting in the April 7 election. Hot button issues in the mayoral election include "cluster homes," revision of the city's zoning code, and the city's lease agreement with the St. Louis Bombers Rugby Club and the development of Bander Park. 
Sterman said no enforcement actions were taken against the signs supporting Fribis and he said that to his knowledge they were voluntarily taken down.
"Our city generally does not issue citations over political signage," said Sterman. "We ask that people comply with the ordinance as written as we get numerous complaints from citizens about excessive signs.  
"However, if a resident or property owner does not comply, we do not enter their property to take signs nor do we issue a citation to court," he added.  "The only item we enforce is trying to ensure signs are not placed on city property or in city rights of way."    
Sterman said Sunset Hills will be adopting a new sign code in the near future.  One has already been drafted by a zoning consultant, Houseal Lavigne.  It is a part of  a new zoning code rewrite that has been tabled for  revisions.   
According to Sterman, a new sign code will consider recent court cases that affect the city's ability, or inability, to regulate signs. It's unlikely it will be adopted prior to the April election, but the board will decide on that.
Action by the City of Ladue against a political sign in the yard of resident Margaret Gilleo ended up costing Ladue hundreds of thousands of dollars in legal expenses. The case went all the way to the U.S. Supreme Court where it was decided against Ladue in 1994 and is considered a landmark First Amendment decision.
"There's a law on our city books now against excessive signs and it hurts our government's credibility if the top leader is not in compliance with it," Ankney said. "I think each campaign should not do blanket signage, regardless of what happens in the future to get the city in compliance with the First Amendment," Ankney added.