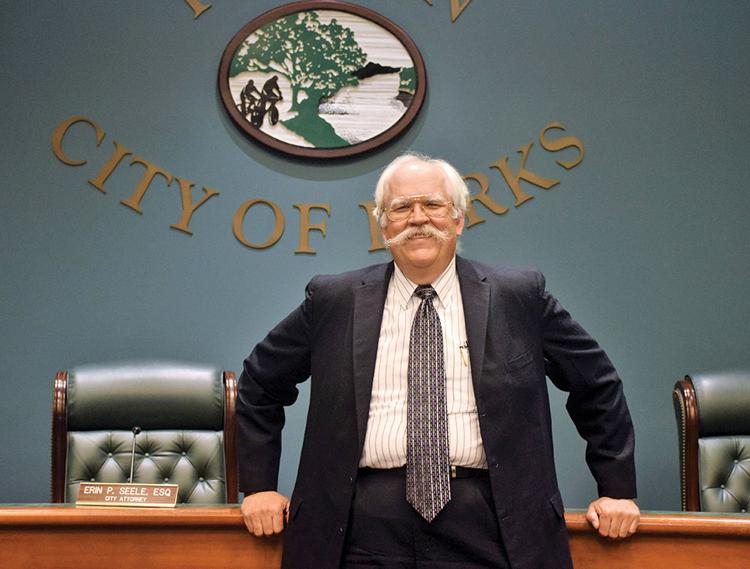 Minutes after new Fenton Mayor Robert "Bob" Brasses was sworn into office at city hall on April 25, he announced a surprise development prompted by an unexpected phone call from a Fenton colleague earlier that afternoon.
Brasses canceled that night's subsequent special meeting, in which he had planned to fill the ward vacancy created by his mayoral win and to elect new board of aldermen leaders.
The cancellation was due to a call Brasses said he received from Alderman Richard Patton, indicating there was an issue with the way the ward vacancy was scheduled to be filled and that he "did not have the four votes needed in favor of doing it" that same night as planned.
Brasses told attendees he had intended to appoint Ward 3 write-in candidate Robin Huels at the special meeting, a step that requires ratification by at least four of the seven remaining board members. Huels, who declared her intent just about 10 days before the April 2 municipal poll, lost the election by only 28 votes to incumbent Alderwoman Chris Clauss — which Brasses said indicated Huels had significant support from Ward 3 voters, making her the logical nominee to fill his unexpired term.
"Alderman Patton said the reason the vacancy couldn't be handled tonight was that it wasn't done this way in the past, that it's some sort of timing issue," he explained to attendees.
Also scheduled on the special meeting agenda was the vote for board of aldermen president, liaison to the city's planning and zoning commission and liaison to the city's park board.
But Brasses said he believes every ward, including Ward 3 in this case, deserves to be fully represented, with board matters voted on equally — which is why he first wanted to nominate his board replacement.
Post-meeting, Patton referenced precedence, but not regulations, from two prior similar ward vacancies that occurred in 1993 and 1995, when board of aldermen were elected Fenton mayors before their board terms were fulfilled. Patton said in both circumstances, those new seven-member boards were convened, then the board presidents and liaisons were elected. He said after that step, special board meetings were called to fill the board vacancies and to approve board committee assignments.
"We need to follow the same procedure as before unless and until the board votes to make a change. To do otherwise is unfair to the sitting members of the board and to the public," said Patton.
Brasses maintains that full representation on the board is what citizens deserve.
Before this unanticipated change of plans for the April 25 meetings, Brasses personally addressed attendees, acknowledging the mayoral win was a group effort.
"It was grandparents out campaign-ing with their grandchildren, and many, many neighbors helped," he stated.
"I'm humbled by this opportunity," said Brasses. "I serve this city's citizens, not outside interests. I'm even in the phone book. I'm happy to help wherever I can, to provide guidance and leadership where I can."
Brasses had arranged for an American Legion/Vietnam Veteran Color Guard presentation with the Pledge of Allegiance, whose representatives did not get to conduct their service, given the suspended meeting.
At press time, another special meeting had been called for May 2 regarding the Ward 3 board vacancy.