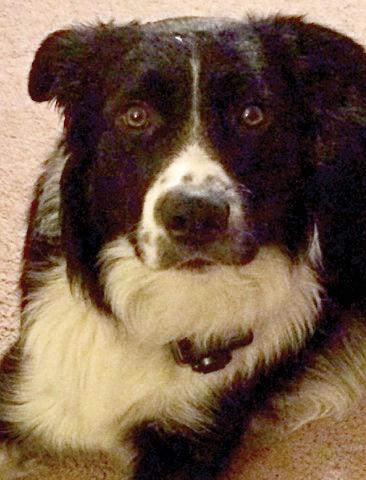 The animal abuse charge against a Crestwood man who stabbed his neighbor's dog several times has been upgraded to a felony due to the brutality of the abuse that killed the border collie.
John Conrad Ross III, 59, of the 9700 block of Greenview Drive, was originally charged with a misdemeanor, but that was later changed to a felony animal abuse charge, which includes "torture and/or mutilation while the animal was alive," according to the St. Louis County Prosecuting Attorney's Office.
Ross was also charged with a felony count of unlawful use of a weapon for stabbing the dog seven times with a three-inch pocket knife.
The dog's owners, husband and wife William Parker and Robin Steele of Crestwood, started a petition that garnered thousands of signatures in less than 24 hours. The petition asks that St. Louis prosecutors charge Ross to the fullest extent of the law for killing their dog, Teddy, on Saturday, Sept. 7.
"Charges against John Ross for the killing of Teddy have been upgraded to a felony," the couple's "Justice for Teddy – TeddyBear" Facebook page announced on Tuesday, Sept. 10. "Our voices have been heard. Thanks to everyone who called and signed the petition. Laws will change if we keep fighting."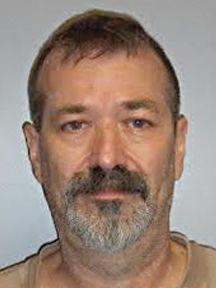 The charges against Ross stem from an incident on Sept. 7, when the couple's two dogs, Teddy and Raven, ran out of their house and into Ross's backyard. Parker and Steele said they were calling the dogs back over to their house when they saw Ross chase Teddy, grab him by the throat, slam him on the ground and repeatedly stab him with the knife, according to the Crestwood Police Department's report.
The couple told police that Ross stared straight at them with an "evil look" as he began to stab Teddy, ignoring their screams for him to stop. Teddy eventually got free from Ross's grip, and ran to his owners with blood gushing from the stab wounds, the police report said. The other dog, Raven, ran back into their yard unharmed.
When Parker and Steele turned back to look at Ross, they saw him holding a handgun at his side. The couple rushed Teddy to a nearby emergency animal hospital, where a vet informed them Teddy had seven stab wounds, including one to his jugular vein. The vet attempted to stop the bleeding, but Teddy's breathing worsened and he was euthanized due to the severity of the stab wounds.
When questioned by police, Ross said Teddy ran toward him and started to bite his right hand. Ross said he then stabbed the dog by the rear of his van in the driveway. But when officers asked him why there was no blood there, Ross changed his story and said he had chased Teddy further into the backyard, which was about 75 feet from where he first said the stabbing occurred near his van.
The police report goes on to say that Ross was "unwilling" and "hesitant" to go into further detail about the incident, and when asked why he didn't call the police, he said, "Why?"
Ross admitted to stabbing Teddy with his pocket knife and also told police he owned a handgun, which was inside the residence.
"The defendant never called police after stabbing the dog, he washed the blood off the knife after stabbing the dog 'six or seven' times, according to his own words, and corroborates the victims' statement that he was standing outside his house with a firearm after the stabbing, staring down the victims who are his neighbors," Crestwood police Officer Chad Culp wrote in the probable cause statement filed with the case.
The police report also notes that Ross's injuries to his right hand appeared to be scrapes or cuts, and that "no wound seemed to be obvious bite marks."
Parker and Steele said Teddy never showed aggression toward Ross, or anyone else for that matter.
"He was the sweetest dog ever," Steele said, adding Ross's actions cannot be justified as self defense. "What he did was cold and deliberate."
In addition to starting the "Justice For Teddy" Facebook page, the couple has hired a lawyer, is seeking a restraining order against Ross and plans to present the petition signatures to state officials asking that the intentional killing of an animal be considered a felony on the first offense. Currently, a first-time offense for animal abuse is a misdemeanor under Missouri law.
"Although the justice system will likely not right the wrong inflicted on my beloved Teddy, Ross must be held accountable for his decision to take the life of this innocent animal," Steele said.
Justice For Teddy
Teddy's family has set up a GoFundMe page called #JusticeForTeddy. Organized by Steele's sister Kathy Dierkes, the money raised will help Teddy's owners cover costs for the emergency animal hospital charges, legal fees and moving from their current rental home so they will no longer be near Ross. All funds raised beyond needed expenses will be donated to an organization fighting for stricter animal abuse laws.
Steele warns people of a scam involving someone in North Carolina using Teddy's story to solicit donations, noting Teddy's family is not associated with that fundraiser.
Elisa Beth Sandvoss, who helps run a group called "Fighting Animal Cruelty in Missouri," said the group will be "watching this case very closely" and stands at the ready to help Steele and Parker get justice for Teddy.
Ross does not appear to have any prior criminal history. He was released from jail this week on $2,500 bond.