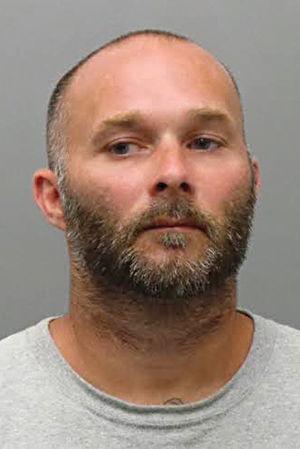 A man accused of stabbing a woman to death and leaving her body at a Fenton fire station before stabbing himself has been charged with murder.
Robert E. Ward, 37, of the first block of Quintana Drive located south of Fenton in Jefferson County, was charged on June 2 with second-degree murder and armed criminal action, according to the St. Louis County Prosecuting Attorney's Office. He is currently being held on $300,000 cash only bond at a hospital where he remained in critical condition, the St. Louis County Police Department said as the Times went to press on Wednesday.
Police have identified the victim as 28-year-old Rebecca Benthal of the 6800 block of Twin River Road in Eureka. They said she and the suspect were known to each other.
Eyewitnesses said they saw Ward stab a woman in her late 20s inside a vehicle, then drive away with her still in the vehicle, according to the probable cause statement.
Police said Ward then drove Benthal to the Fenton Fire Protection District's Engine House at 1620 Smitzer Road around 6:45 p.m. on Saturday, June 1. There are witnesses who reported hearing a struggle at the firehouse.
Suffering from multiple stab wounds, Benthal collapsed near the front door of the fire station and was pronounced dead at the scene, according to the St. Louis County Police Department.
Ward then drove to a residence in the 1800 block of Gravois Road in Jefferson County and stabbed himself, police said. A witness called 911 to report that Ward had come into his house covered in blood saying he had stabbed the woman, according to court documents.
The Jefferson County Sheriff's Department located Ward at the residence. He was arrested and taken to the hospital for his injuries.