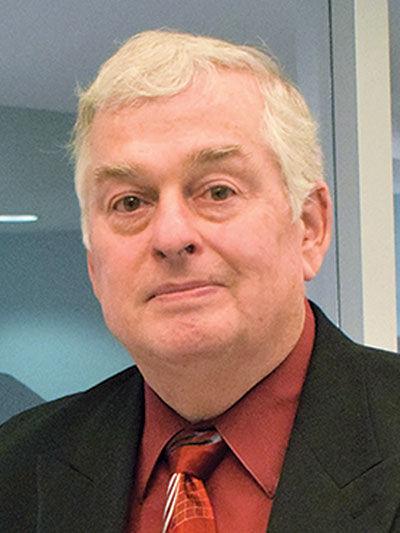 A Fenton resident wants the city to assist him in getting criminal charges dropped before his Feb. 11 municipal court date.
John Glasgow appeared before the Fenton Board of Aldermen on Jan. 24 and claimed the warrant report was falsified to cover officers' use of "lethal, unwarranted force" on him. Glasgow was charged with domestic assault and assault on a law enforcement officer stemming from a March 24, 2018, incident.
Fenton's prosecuting attorney said he cannot comment on negotiations of pending cases.
Glasgow contends St. Louis County Police-Fenton 5th Precinct officers needlessly tasered him multiple times, used excessive force and injured him at his residence on March 24. Glasgow's daughter, Jackie Koerner, requested a police welfare/wellness check after her parents had a quarrel, allegedly indicating he may be a danger to himself.
According to the report, Koerner told police her father was a military veteran who has post-traumatic stress disorder. Glasgow served in Vietnam.
The police report indicates Glasgow's wife, Patricia, requested that her daughter pick her up from her home on the day of the incident. Koerner arrived with two police officers, according to the report, who learned three guns were present in the residence.
Glasgow said he was asleep in his bedroom when police arrived, and did not know they were there until he walked out his front door and discovered his house was surrounded by officers with drawn guns pointed at him. The police report indicates nine officers eventually responded to the call, and were instructed to form a perimeter around the house.
Officers report Glasgow was angry and became hostile. Glasgow said he yelled to police to drop their guns and get off his property. The police report details four different times Glasgow was tasered, stating that police thought he may be going for his weapons when he allegedly turned on his porch to go back into the house. Glasgow and officers disagree about the motives of physical interactions and subduing tactics deployed thereafter, and according to the report, Glasgow was first told why officers had been called to his home after he was handcuffed.
Glasgow said the police presence resulted in unfounded suicide accusations that landed him in a St. Anthony's Medical Center psychiatric holding unit for several days and summer-long legal clashes with Fenton's Prosecuting Attorney Christopher Graville.
Fenton Police Capt. Norman Mann said although he was not Fenton's captain at the time of this incident, he did read associated reports and researched the circumstances, based on Glasgow's recent request.
"Anytime force is used in law enforcement and sergeants are involved on-site, police have a process to open an independent investigation because those same sergeants cannot issue the incident reports. In this case, that investigation was conducted by West County Police Precinct," said Mann.
For the "use of force investigation," Mann said the subject, officers and witnesses were interviewed, and a report was issued to the county police Bureau of Professional Standards. He added that those reports are reviewed by the police department's deputy chief and signed off on by the police chief. The investigation regarding force used in this case was deemed "justified" through this protocol during April 2018, said Mann.
Mann said he explained to Glasgow he could file a separate complaint police form regarding the matter, but no complaint is on record to date.
Glasgow told board members the police report was filled with 14 pages of lies, and that his guns were legal, permitted purchases.
"My First Amendment rights were violated. Police searched my house without a warrant, and they still hold my guns. Police violated so many of my amendments, I think you folks need to investigate," Glasgow told board members. "I was accused of attacking a police officer who was 20 feet away from me. I couldn't have attacked him if I wanted to. I want these charges dropped. You guys can fire these people. Please help me."
Graville said he and Glasgow's attorney are slated to discuss potential resolutions to this case on Feb. 11, and if an agreement cannot be reached, a trial date could be set.
Glasgow said he has not received communications from any city official since his public comments on Jan. 24.