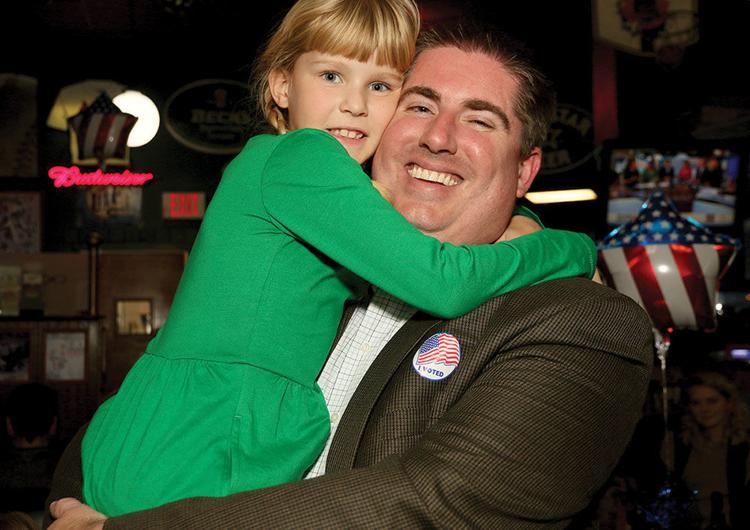 Crestwood voters elected Grant Mabie as the city's new mayor during a special election Nov. 6 to fill the remaining unexpired term of former mayor, Gregg Roby. Roby resigned June 8 due to health reasons.
Mabie easily won the three-way race with 4,605 (72.7 percent) votes. Opponents Christopher Court garnered 1,148 (18.1 percent) votes and Neil Brown, 505 (8 percent) votes. There were 74 write-in votes.
Mabie, an attorney and Crestwood Ward 3 Alderman, will serve through Roby's term ending in April 2020.
"It was great to see such outstanding turnout and participation in American democracy, and I'm grateful and humbled by the support I received from voters," Mabie said. "I also commend Mr. Court and Mr. Brown for running positive, issues-based campaigns."
Mabie added that he will work to keep Crestwood moving forward and becoming an even better place, while also turning attention to reviewing the city's proposed 2019 budget.
Between Roby's resignation and this election, Crestwood Board of Aldermen President Tony Kennedy served as acting mayor.
Mabie said he will appoint his alderman successor once election results are certified.