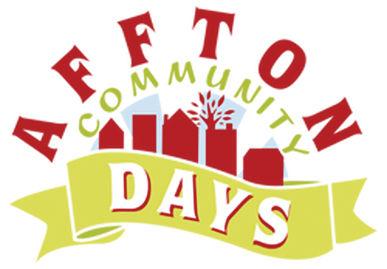 Sue Pihl, owner of Wolf's Flower Shop, catty-corner from Affton Plaza and in the same building for more than 70 years, grew up in Affton.
"My mother started the flower shop as a hobby, and then it became her livelihood. I liked the business, so I continue on with it.
"I do love watching the parade go by each year. We have, on occasion, had our girls out on the sidewalk handing out carnations when the parade passed. Affton Days is a great time," Pihl said.
Yvonne Merlotti of Chapman Ventures, which in 2012 launched the ongoing revitalization of Affton Plaza, said giving back to the community will be a big part of her group's post-parade food truck gathering.
"The theme of the parade is 'Affton Gives Back,' and we hope to give people a chance to do just that at our event, while they enjoy some tasty food and spend time with their neighbors. We will have Needy Paws Rescue there with adoptable dogs and merchandise for sale, as well as a local Boy Scout pack with popcorn for sale," Merlotti said.
"I will also have Affton Plaza tenant Lois Man's Farmer's Insurance there to talk about the work they do with Heroes Care and their annual Suits for Soldiers event. I'm on the lookout for additional, local charitable and community organizations that may want to join us, so I hope to add more," Merlotti said.
"Affton's essential character comes from the tapestry of the community," said Lisa Rackley, executive director of the Affton Chamber of Commerce. "The diversity of its small businesses, schools and religious organizations give it a very broad-based and interwoven commonality that sets it apart from any other St. Louis suburbs and neighborhoods.
"The chamber is often a go-to resource for residents and businesses regarding things normally handled by local government. We do all we can to direct those issues to the proper recipient," Rackley said.