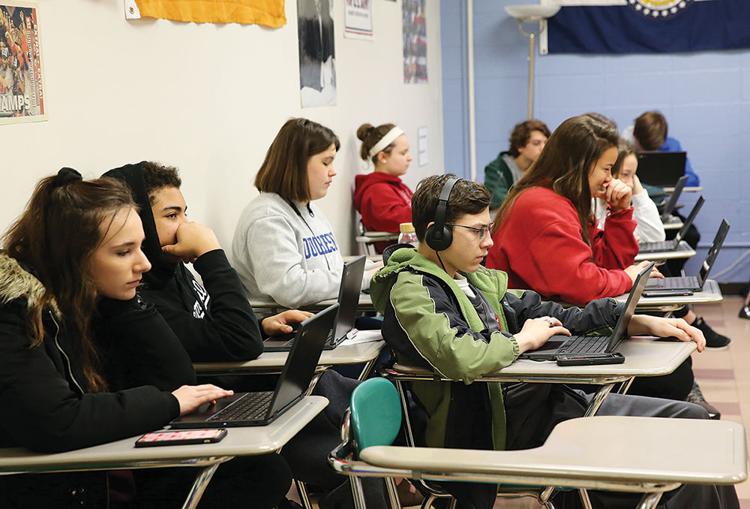 Lindbergh Schools is asking voters on April 2 to approve Prop R, a $105 million no-tax-rate-increase bond issue to improve safety and security at all of its schools.
If approved, the district's current debt service tax rate of .833 will not change. Debt service funds are used to fund construction improvements and cannot be used for day-to-day expenses such as salaries, student transportation or supplies.
If approved, Prop R will:
• Renovate and rebuild Lindbergh High School to create a safe, future-ready campus with a single, secure main entrance;
• Ensure all Lindbergh schools have secure main entrances by constructing entry vestibules at three elementary schools and two middle schools;
• Move three maintenance and landscape shops off of the Lindbergh High School campus.
Lindbergh High School
Lindbergh High School, built in the 1950s, does not meet the safety and educational needs of current and future students, according to the district. The high school's open campus is outdated and unsafe, with more than 60 sets of exterior doors and no secure main entrance.
If Prop R is approved, Lindbergh High will be renovated and rebuilt on the existing campus, with new construction linking the existing structures. Buildings in need of the most serious repairs would be demolished. District officials say connecting the buildings and constructing one secure main entrance will greatly improve safety for students and staff.
"It is imperative in today's world that we provide secure, safe facilities for all of our Lindbergh students and staff," Lindbergh Schools Superintendent Tony Lake said. "In addition to providing an outstanding educational experience, our number one priority for every Lindbergh child we serve is to keep them safe while they are in our care."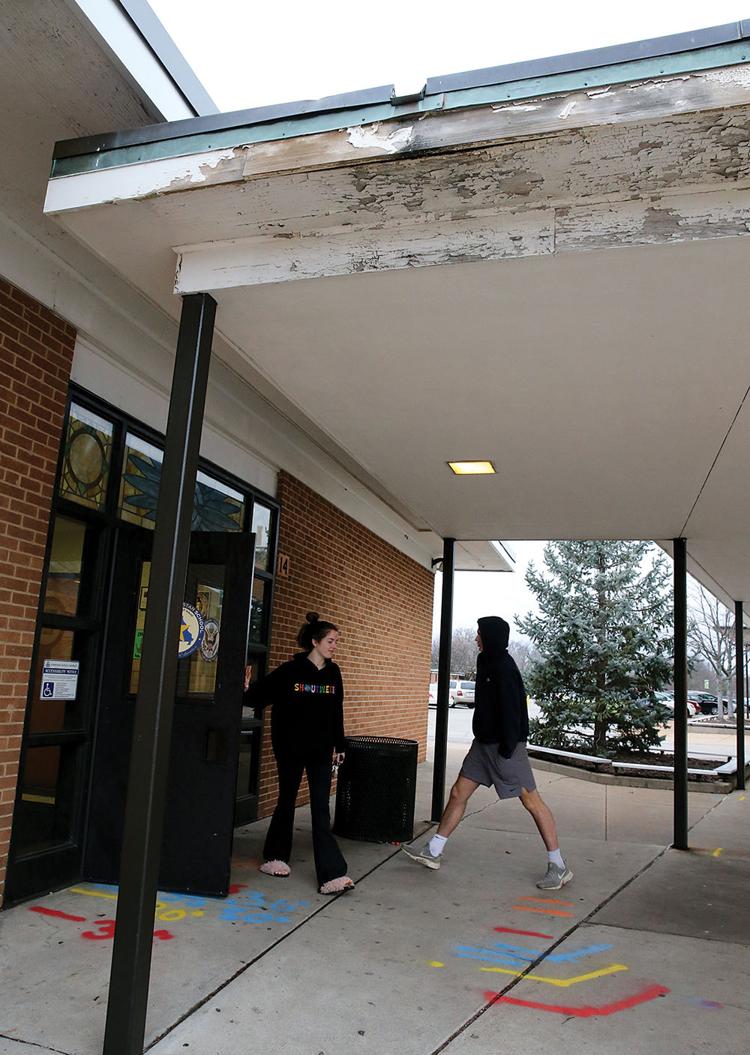 In addition to creating a safer campus, Prop R will also provide funding for long overdue maintenance needs at Lindbergh High, including the replacement of major mechanical systems that are near the end of their lifespans. Over the next five years, systems such as heating and cooling, as well as the building's sprinklers, will need to be replaced at a total of roughly $30 million.
Classrooms at the high school will also be updated and reconfigured if Prop R passes. The school's many small classrooms that currently don't support collaborative learning will be transformed into flexible instructional space that can easily transition from a traditional classroom setting to collaborative breakout space.
The new campus design would also separate bus and car traffic, and eliminate vehicle traffic that's currently in pedestrian pathways. It would also improve traffic flow in and out from Lindbergh Boulevard.
"LHS has served the Lindbergh community well for several decades, and Prop R will provide the upgrades necessary to continue keeping the high school strong for generations to come," Lake said.
Improved Safety For All Students
Five of Lindbergh's 11 schools currently have secure entrances with vestibules and two sets of locked doors, and the Lindbergh Early Childhood Education building is already using a visitor management system to screen guests.
Prop R would provide funding for secure entry vestibules at the district's other buildings, including three elementary schools and both middle schools, ensuring that all of the district's schools have secure entrances. It would also add security protocols at all schools that align with the best safety practices nationwide:
• All exterior doors will remain locked
• Visitors must ring a doorbell and state their name and purpose of visit prior to entry
• Office staff uses a visitor management system to scan each visitor's driver's license, confirm their identity and flag any causes for alert
• All visitors are routed through a secure vestibule with two sets of locked doors and must check in at the main office before entering student areas
"In addition to providing a flexible, future-ready space that will serve generations of high school students in our community, Prop R will also ensure that Lindbergh facilities are meeting best practices for safety standards to keep our children safe," Lindbergh Schools Board of Education President Karen Schuster said. "All of these things make the Lindbergh district an attractive location for families, which keeps home values strong and strengthens our community as a whole."
Learn More With A Tour
Lindbergh Schools invites the community to learn more about Prop R by taking a tour on Sunday, March 31, 1 to 3 p.m. (drop in any time), at Lindbergh High School, 5000 S. Lindbergh Blvd. Tours begin in the auditorium lobby.
During the tours, participants will have an opportunity to talk with Lindbergh High staff and students about the school's safety and instructional needs. For additional information about Prop R, visit www.golindberghschools.ws/PropR.