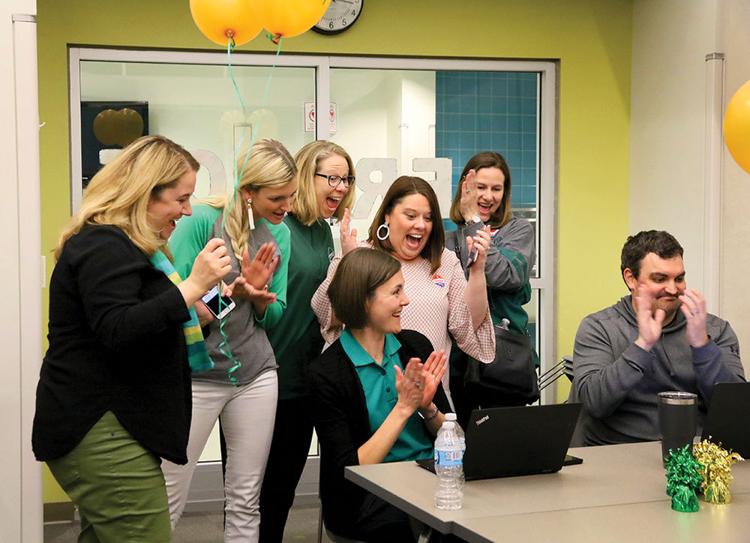 Lindbergh Schools constituents voted overwhelmingly on April 2 in favor of a ballot measure promoted to make schools more secure and safe.
Prop R, a $105 million no-tax-rate-increase bond issue to improve safety and security at all of the district's schools, garnered 8,027 "yes" votes – nearly 78 percent of votes cast. The measure required a 57.15 percent margin to pass.
Lindbergh Schools Superintendent Tony Lake is grateful voters approved Prop R, which will revitalize the Lindbergh High School campus and create district-wide safety equity.
"My sincere thanks goes out to our community members who recognized the value in creating safe, secure and future-ready schools for all Lindbergh students," he said. "I'd also like to thank our volunteers who worked so hard to make Prop R a success."
Prop R will:
• Renovate and rebuild Lindbergh High School to create a safe, future-ready campus with a single, secure main entrance;
• Ensure all Lindbergh schools have secure main entrances by constructing entry vestibules at three elementary schools and two middle schools;
• Move three maintenance and landscape shops off of the Lindbergh High School campus.
Lindbergh High School's open campus is outdated and unsafe, according to district officials. District officials say connecting the buildings and constructing one secure main entrance will greatly improve safety for students and staff. Classrooms at the high school will also be updated and reconfigured. Approval of the proposition will also provide funding for long overdue maintenance needs at the high school.
Additionally, Prop R will provide funding for secure entry vestibules at three elementary schools and both middle schools that don't yet have one, ensuring all of the district's schools have secure entrances.
The community is invited to follow Prop R progress at www.go.lindberghschools.ws/PropR.