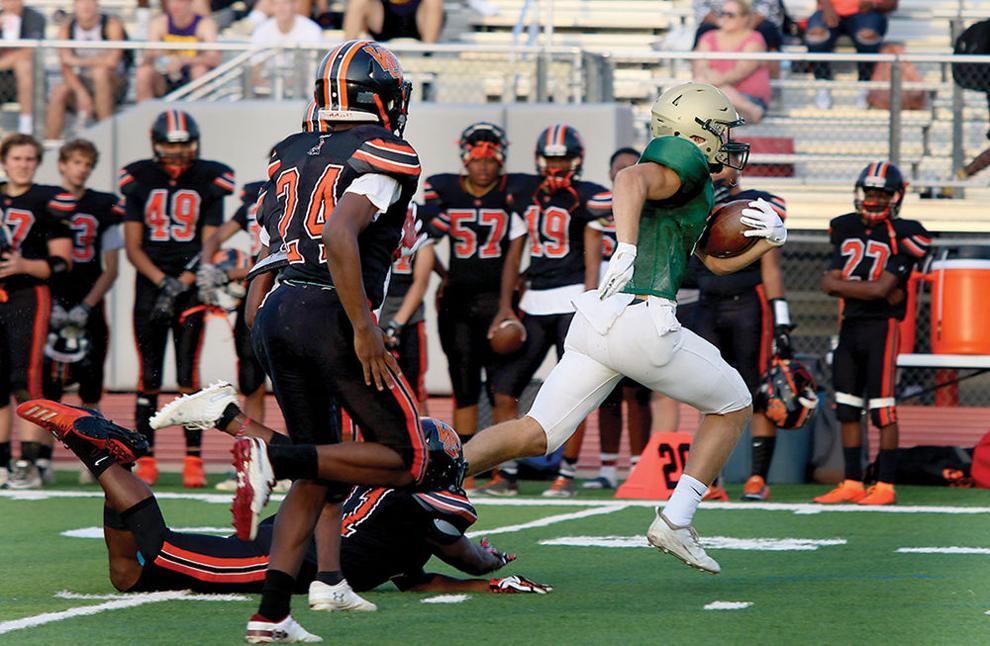 As usual Lindbergh High School's head football coach, is cautiously optimistic about the 2019 season.
This year, coach Nathan Norman introduces senior quarterback Logan Marchand. Though new to the position, Marchand has experience in the backfield, including the return of a 1,000-yard rusher.
Norman said the wide receivers are an unknown factor and added that the offensive line will be a key to the offense's success. Defensively, the Flyers also have question marks.
"We're not as talented as our opponents," Norman said. "We're going to have to outwork the other teams and put ourselves in the right position. The key to our success will be being injury-free."
Returning to the team is senior running back Bobby Tessler, who led the Flyers in rushing a year ago with 1,029 yards on 193 attempts and scored 11 touchdowns. Junior running back Logan Kopp also returns in the backfield.
Norman promises Lindbergh, which produced a 7-4 record in 2018, will remain a ball-control, running team. In all, 22 of the Flyers' 27 offensive touchdowns last year came on the ground.
Last season, when Lindbergh did throw the football, it was short stuff to the running backs. Kopp was the Flyers' leading receiver with nine catches for 201 yards and three touchdowns. The Flyer quarterbacks completed 32 of 74 passes for 563 yards, five touchdowns and eight interceptions.
Senior Joey Abeln (6-feet-5-inches, 230 pounds) returns at tight end. The wide receivers will be seniors Jon Grenia and Chaz Kachadorian and sophomores Adam Dupont, Ethan Branham, and Andrew Politte. The beefy offensive line includes sophomore tackles Daniel Nickel (6-4, 300) and Ben Stelken (6-4. 260), senior guards Nate Stelken (6-0, 250) and Parker Johnson (6-0, 220) and senior center Sean Etzkorn (6-0, 235).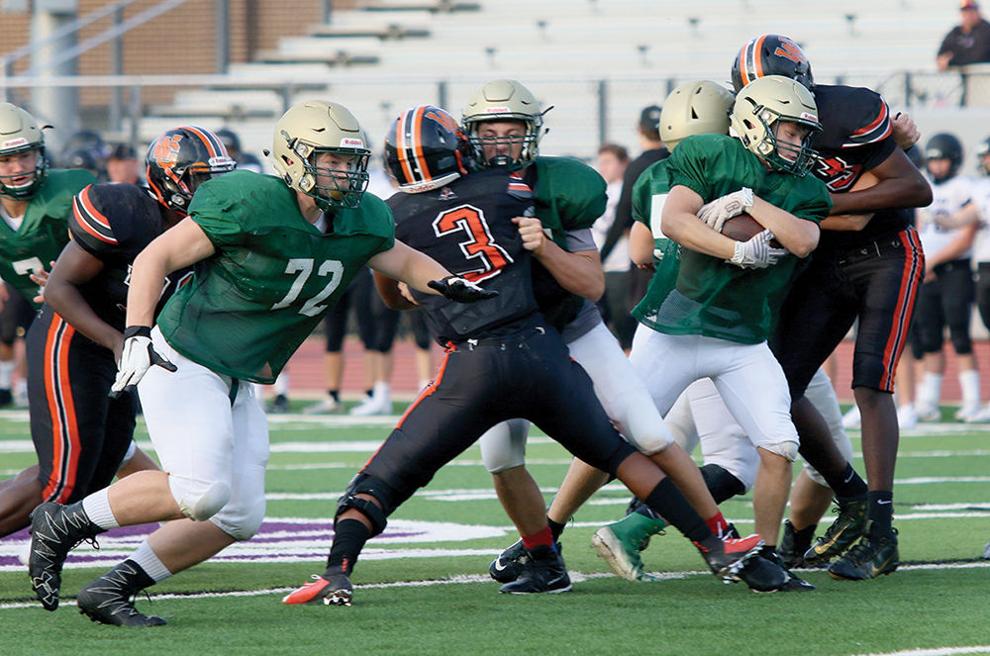 "We'll have to be strong at the point of attack," Norman said.
Norman said the defense is a work in progress. Lindbergh will use a 4-2-5 formation. The secondary includes Kopp and seniors Alex and Johnathan Varnon- Lauer. The linebackers will be senior Nathan Lauer and Dupont. Junior Alec Clinton plays middle linebacker. Upfront will be senior Tyler Coslow, Tessler, Abeln, Ben Stelken, and junior Logan Miller.
"We're young and untested on this side of the ball," Norman said.
Junior Josh Lorenz returns as placekicker and he will handle the punting duties. Last season he kicked six field goals and converted 34 extra points.
"We're excited (about the upcoming season)," Norman said. "We'll see what they can do."