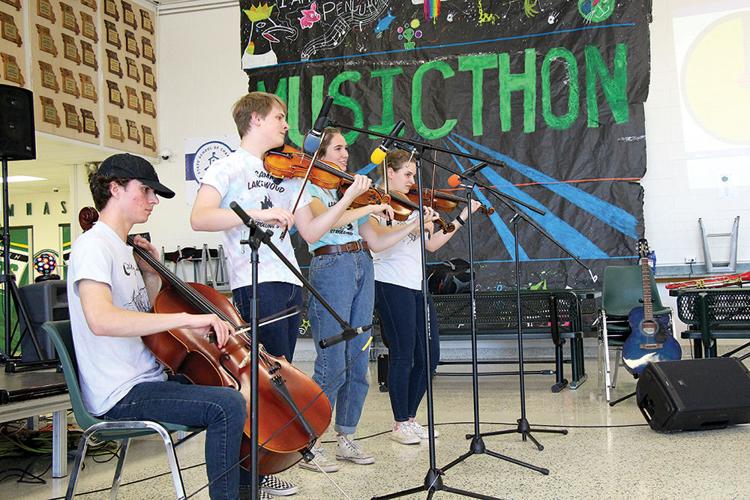 Lindbergh High School band members raised more than $2,200 for childhood cancer research during their annual 36-hour musicthon April 12-13.
During its six-year span, the event has raised more than $16,500 for Alex's Lemonade Stand, in honor of a young band buddy who died in 2014 following a brave battle with cancer.
The event featured 72 half-hour performances by individuals and groups, with highlights including the Lindbergh High School Drumline, Strolling Strings and Jazz Ensemble.
Bandstanders, the booster group for the Lindbergh High School Spirit of St. Louis Marching Band, is raising money in honor of a young man named Alex, who the band members met during Sunday Night Lights in 2012. Sunday Night Lights is an annual event that provides a high school football game experience for children with cancer.
Alex died in January 2014 after a three-year battle with cancer.
Alex's family has requested donations and memorials to be made to Alex's Lemonade Stand Foundation for Childhood Cancer. This is a foundation started by a young girl, also named Alex, who wanted to help cure childhood cancer by selling lemonade. When she lost her battle to cancer, her parents started this foundation to honor her memory.
ALSF helps fund childhood cancer research as well as assisting families with travel needs during treatment.