Each morning around 5:30 a.m, our 7-month-old puppy and I walk the neighborhood. For about the past week or so, we've noticed that nearly every porch light on the block has been left on overnight. It's comforting to know that despite the greatest challenge of all of our lives, we persevere.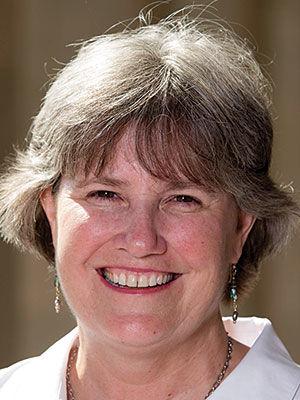 I think about a lot of stuff in those early hours, mostly about how we are going to get through this. I think about the example of our everyday heroes: health care workers and first responders, grocery store clerks and teachers.
I also think about my own heroes, one being my paternal grandmother, Ella Pearl Gibson. Born in 1902, she was 16 and married with a baby on the way at the onset of the 1918-19 Spanish Flu pandemic. When she was 19, she was burying that first child. By the time she was 22, she had buried three babies. She also lived through the Great Depression, World War II, and threats of polio. I came along in the 1960s, and my greatest memories of her are a soft laugh and a strong, steady spirit, one that remained until her death in 1976.
I wished I had been old enough to ask her how she survived what she did. I can only guess that it was a simple strength that allowed her to get out of bed every day and live the life that was in front of her. She fed her family, and cooked and cleaned and showed up at her job as a dimestore clerk. And in her leisure time, she sewed and quilted and kept her hands working, perhaps so that her mind wouldn't dwell on things she couldn't control.
I still have one of her quilts, red and white and tattered. I can examine the tiny, perfect stitches that remain intact some 50 years after they were made. I can think about the hands that once held what I hold in mine right now. Maybe that's how we get through this, by examining our own DNA and holding in our hands tangible proof -- a quilt, a Bible, an old photograph -- that because of who we are we have more strength than we know.
So this is how I leave this space, maybe for a while, maybe forever. It's been the privilege of my career to write for the South County Times, 870 weeks in succession. They weren't always home runs, but I am grateful for getting an at-bat every week for 17 years.
Thank you for letting me share stories of my family and my community. I'm a better writer and a better person because of all of you. I'll be on Facebook and my website, lesliegmccarthy.com. I'm not going anywhere.
The porch light's still on.