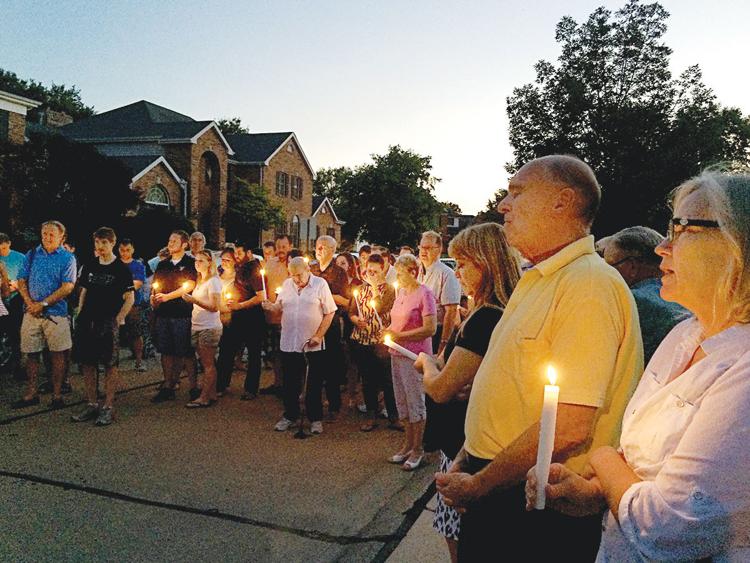 More than four years after a Sunset Hills woman went missing, her husband has pleaded guilty to her murder.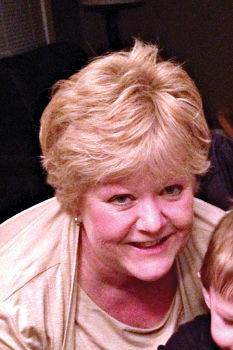 After multiple delays in his murder trial, John K. McLaughlin, 61, pleaded guilty on June 28 to voluntary manslaughter, tampering with evidence and abandonment of a corpse in the 2015 killing of his wife, Linda McLaughlin, according to the St. Louis County Prosecuting Attorney's Office.
John K. McLaughlin, who was set to stand trial in November on a second-degree murder charge, pleaded guilty to the lesser charges and on June 28 was sentenced to 23 years in prison, according to Josi Nielsen, a spokesperson for the St. Louis County Prosecuting Attorney's Office.
He was sentenced to the 15-year maximum for voluntary manslaughter, which is defined as an intentional killing, but without any premeditation or prior intent to kill. He was also sentenced to the four-year maximum on the other felonies of tampering with evidence and abandonment of a corpse. He will be eligible for parole at the age of 70, according to the prosecutor's office.
It has been a long four years for family and friends of Linda McLaughlin, who went missing from her Sunset Hills home on the night of June 1, 2015. She was 57.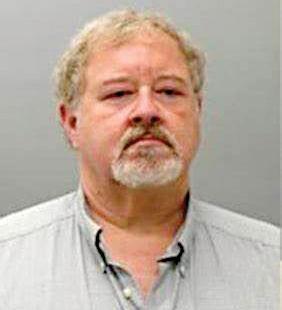 Though nothing eases the pain of losing their loved one, John K. McLaughlin's guilty plea, which means there won't be a trial, has brought a small sense of relief.
"We were kind of surprised (by the plea), but thank God it's over," said Linda McLaughlin's brother, Richard Sexton, who helped launch large search efforts and organize candlelight vigils in the wake of his sister's disappearance.
"We know what happened now – not that it is any comfort to know how and what happened, but at least some questions were answered," he added.
High-profile defense attorney Scott Rosenblum, who John K. McLaughlin hired to defend him, could not be reached for comment about the plea agreement.
Several of Linda McLaughlin's relatives had suspected John K. McLaughlin from early on, and the couple's divorce was pending at the time of her disappearance.
Linda McLaughlin filed for divorce in December 2014, and alleged her husband had threatened her, according to court files. John McLaughlin had moved out of their home on Meadowglen Lane in Sunset Hills. The couple, married for 35 years with two adult sons, were due in court for a divorce settlement conference just three days after Linda McLaughlin went missing.
Through the use of GPS technology, police later determined that Linda and John McLaughlin had been at the couple's businesses, McLaughlin Hoist and Crane in Fenton, the night she disappeared.
Prosecutors allege that John K. McLaughlin killed his wife at McLaughlin Hoist and Crane that night. Authorities determined he then drove his truck to the family farm in Gerald where police found Linda McLaughlin's blood, DNA and a bracelet she had been wearing, according to court documents.
John McLaughlin allegedly then left the farm early the next day on June 2, drove to a remote area of southwest Missouri about 160 miles from St. Louis and buried his wife's body in a shallow grave in a secluded part of the Mark Twain National Forest. Her body had been dismembered.
GPS technology revealed that John McLaughlin had parked his truck precisely 20 yards from where investigators located Linda McLaughlin's remains on April 26, 2016. He was arrested and charged with her murder the day after authorities discovered her body.
John K. McLaughlin has remained in the St. Louis County Jail on $2 million bond since his arrest.
The couple's adult sons, Christopher and John C. McLaughlin, filed a wrongful death suit against their father in 2018, blaming him for their mother's death and claiming he had an "evil motive" in her killing. McLaughlin Hoist and Crane has continued to operate in Fenton.
Relatives, friends and neighbors described Linda McLaughlin as a vibrant woman full of life, cherished by family and many close-knit friends. She always helped others and loved spending time with her grandchildren.