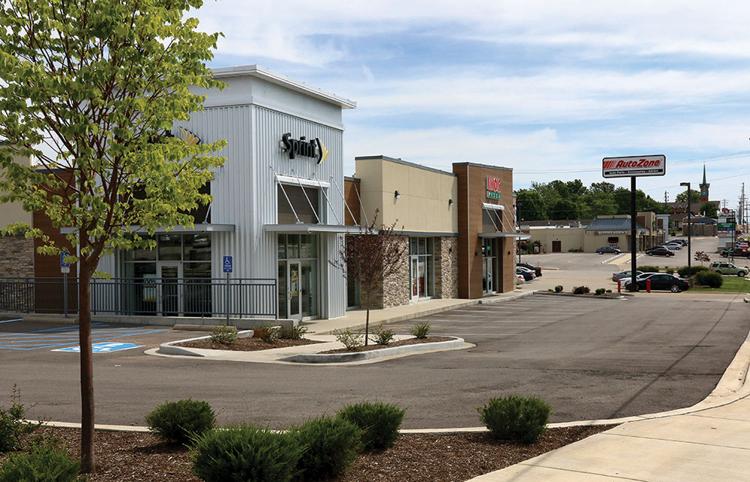 The community of Affton stands out as a pleasant paradox. It is both amorphous and substantive.
It isn't a city, though it has every appearance of one. It is a "census-designated place," unincorporated without municipal government (though it flirted with but ultimately discarded village status in the 1930s), without a city hall and without its own police force (patrolled by St. Louis County.) It is also protected by a first-rate fire district.
Yet Affton is home to more than 20,000 people, with a thriving retail tax base comprised largely of "mom-and-pop" type businesses that evoke memories of the 1970s. Gravois Road provides it with a sturdy spine that supports both residential and commercial life.
Off of Gravois, Affton unfolds into subdivided neighborhoods, dotted with retail plazas where folks can grab or sit down to a bite to eat, get their vehicle repaired or licensed or do some shopping without having to go "into the city.".
So, how best to describe Affton to a stranger? A community of strong, diverse faiths, a mix of small and large businesses that offer just about everything a resident might need? A nationally recognized, innovative school district that is preparing young people for a fast-paced future?
The answer: All the above, plus more. Affton residents know they have something to celebrate, so they do just that, calling it Affton Community Days, celebrated since 1984.
Increasing costs have peeled back a few layers of the annual September celebration but the parade is still the highlight of the day, this year on Saturday, Sept. 21. The theme for the parade is "Affton Gives Back." It will be followed by festive fare peddled by food trucks on the grounds of Affton Plaza off Gravois and Mackenzie roads.
Affton Schools Front And Center
The Affton School District has always played a role that goes beyond simply educating 2,000 or so kids every year. That is obvious on Affton Days, with school staff, parents and students as well the high school band and cheerleaders performing throughout the parade route.
"I have heard the expression before in regard to the superintendent of schools being the closest thing Affton has to a mayor," said Affton District Superintendent Travis Bracht. "Although I would never call myself the 'mayor of Affton,' I do feel the same responsibility that (now retired) Dr. Steve Brotherton felt in regards to being involved with various community organizations and supporting the community.
"It does seem like the school district fills the role traditionally held by a key elected official, such as a mayor. This might be because I believe the school board may be the only elected entity that solely serves and represents Affton," Bracht said.