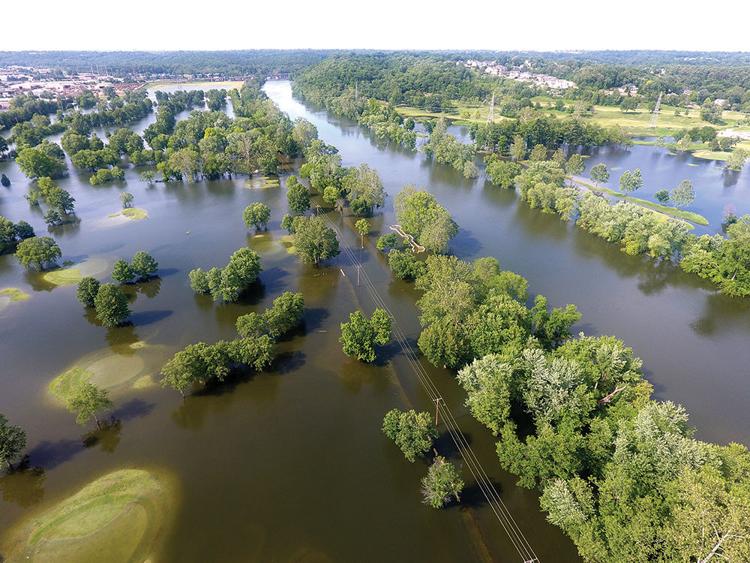 Persistent waves of recent rain sparked fears that this year's flooding may surpass the history-making levels and problems of 1993 when the record crest on the Mississippi River was 49.6 feet in St. Louis.
Fears mounted when high water prompted residents of Cedar Creek Lodge Apartments along River Des Peres in Affton to evacuate on June 4. In an attempt to ward off further water problems, St. Louis workers used large, industrial-like sandbags to erect protective floodwalls along River Des Peres.
Sighs of relief resonated when river stages throughout South St. Louis County finally crested during the early morning of June 10. However, National Weather Service personnel continued to issue flood warnings this week for those along River Des Peres, especially in Affton and Lemay. The flood warning for this geography is in effect until Friday morning, June 14.
The National Weather Service warning indicated this week's potential flooding would be caused by Mississippi River backwater, and may cover roads with unknown depths of dangerous water. Continued flooding is expected to make riverbanks and culverts unstable and unsafe as well.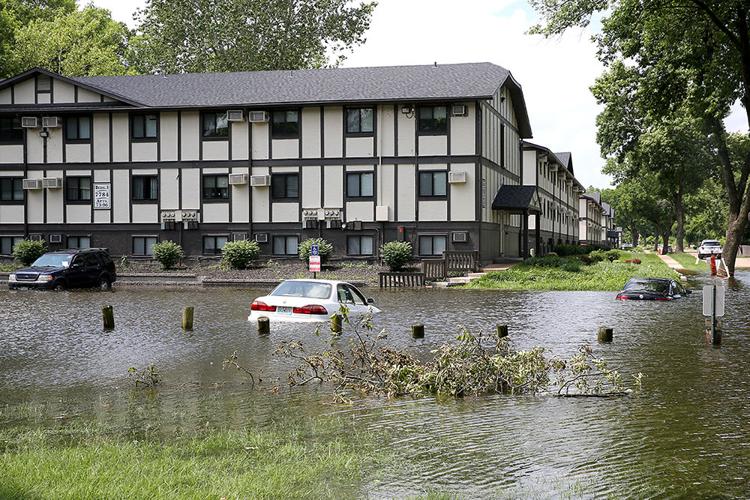 In the South County area, a Red Cross shelter was set up June 3 at the Kennedy Recreation Center, 6050 Wells Road, in Suson Park. The highest overnight attendance at this shelter was 10 people.
Sharon Watson, chief communications and marketing officer for the American Red Cross in Missouri and Arkansas, said a family of three was still at the shelter this week.
After floodwaters recede, Watson said Red Cross staffers would assess South County residential homes for water damage so further community assistance can be determined.
St. Louis County officials also distributed warnings about various public health risks posed by floodwaters and standing water, such as infectious diseases, chemical hazards, and injuries from hidden objects.
"Floodwaters can also contain raw sewage and eating or drinking anything contaminated by flood water can lead to diarrheal illness," said Paige Dunk, St. Louis County Department of Health public information officer.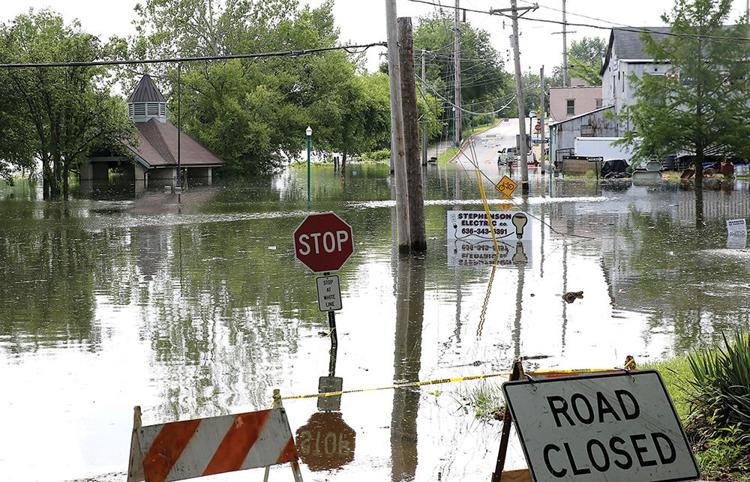 How Flooded Fenton Fared
On Monday, June 10, the Meramec River crested at 32.56 feet above the Fenton Flood gauge. By comparison, at 32.7 feet Joe Clark's restaurant on Gravois Road is in danger of flooding, according to National Weather Service observations.
Old Towne Fenton businesses near Ware Street and Water Street were seriously threatened by recent flooding but the waters were held at bay for the most part.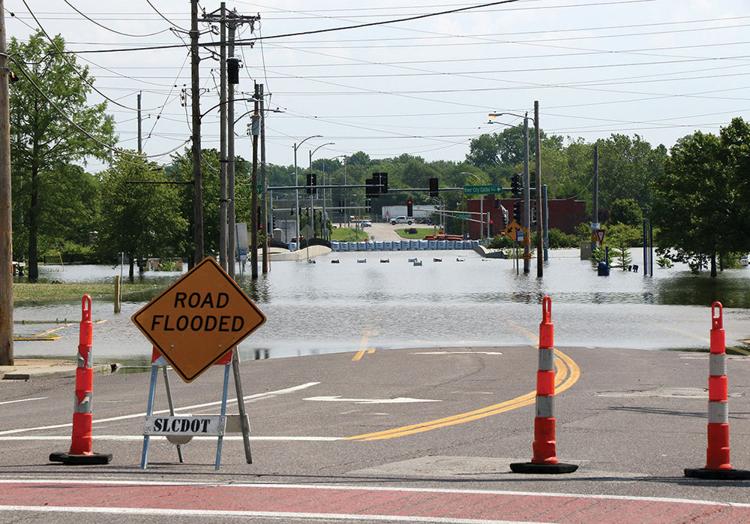 Fenton Mayor Bob Brasses said city personnel provided sand and sandbags in a central location for the affected area of Olde Towne. One local business owner, safe from flooding atop one of Fenton's hills, leveraged these flood-fighting supplies to help other Fenton business owners whose buildings were closest to the water.
Tim McCorkle, owner of Tytan Health Care at 404 Old Gravois Road, opted to forego opening his own business during three different mornings so he could help sandbag.
"While it initially brings so much hurt and struggle, there's a lot to be said about the power of community, and the coming together to rebuild, which leads to rebirth and a reconnection to what makes this town so special," reflected McCorkle.
He said the irony of the river's beauty — and in some instances serenity — versus the destruction floodwaters at the same time demonstrates the majesty and might of Mother Nature.
Compared to 2015 and 2017, Brasses said this year's flood events were substantially less damaging.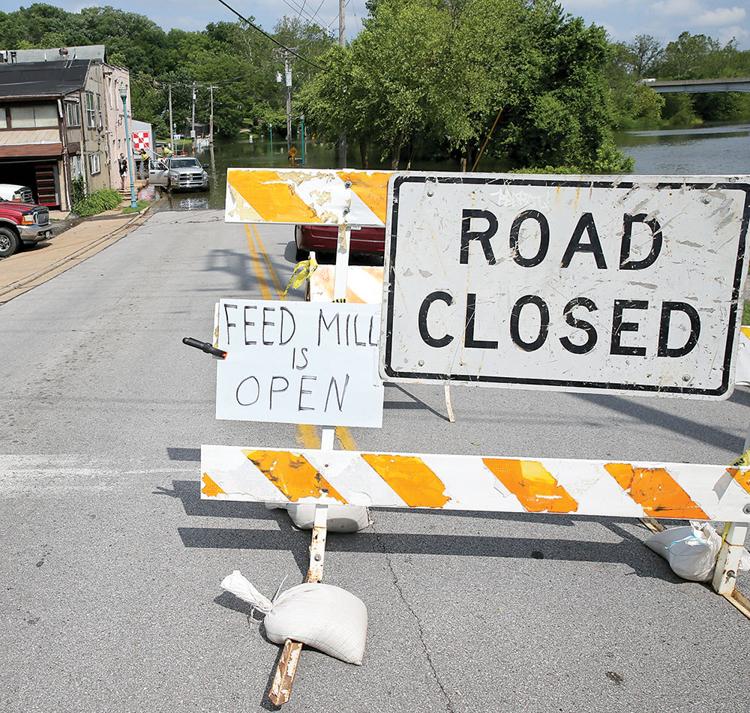 "Because the city purchased and demolished 13 structures since the 2015 and 2017 floods, we only have four remaining buildings in the floodplain," said Brasses.
He said the most notable impact to the Fenton community was the closure of several arterial roads. He added that city staffers kept residents and business owners aware of road closures via the city's public safety notification system and online platforms.