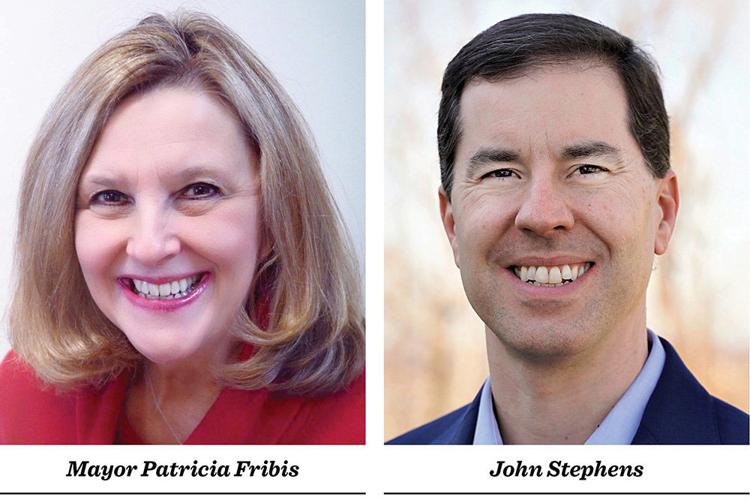 A pandemic and an announcement by Gov. Mike Parson has thrown back city elections from April 7 to June 2. The political show must go on — and that means more time to campaign for incumbent Mayor Patricia Fribis and challenger John Stephens for the top spot in Sunset Hills.
Fribis touts her years of experience working on city committees and with local schools. She said she is running again because experience is important and she has proven she works for "the entire city, not a select few."
"As mayor of the entire city, not just for a particular ward or neighborhood, I have to listen to competing concerns, needs, benefits, and welfare from all the residents," said Fribis. 
"I know this is a special community, and I am thankful I have been a part of its development," she said. "I know personally hundreds of the wonderful residents in this community. I do not want to see our city go back to inexperienced, unvetted, and divisive leadership."
Stephens said he is running for office to preserve the character of Sunset Hills, to prioritize residential involvement, and to ensure the city succeeds.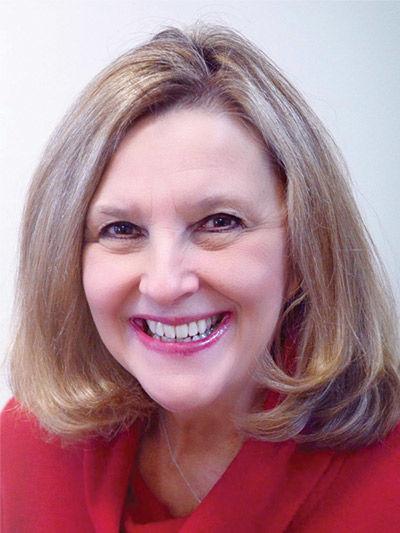 "Two major issues for me go hand-in-hand:  respecting residents' input and ensuring city transparency. All of the major concerns in Sunset Hills in the past few years – zoning changes, misplaced cluster homes, the car wash, the rugby lease, floodplain development, and blighting have been exacerbated because public notification is at a bare minimum," said Stephens. 
"The city does not adequately involve and sometimes excludes residents from decision-making," he added.  "As mayor, I will ensure that residents receive appropriate notification of city business so they can participate in decision-making," Stephens added.
Stephens has degrees in mechanical engineering, a medical degree from the University of Illinois, and a radiology residency at St. Louis University.  He and his wife, Gena, have two children and are members of Saint Justin Martyr Catholic Church. 
He is active with the Catholic Youth Council, Girl Scouts, St. Louis Metro Medical Society, American College of Radiology and SSM St. Clare Hospital Leadership Committee.
Fribis has an education degree from University of Missouri-Columbia and an MA in education from Webster University. She has four children and is married to Philip Denton. She was an alderman for Ward 4 from 2008 to 2016 and then elected mayor.
Fribis has served on the city's finance committee, as well as the parks board, public works and special projects committees. She is a member of the Crestwood-Sunset Hills Chamber of Commerce and the state's Route 66 association.  She has received the Lindbergh Leader Award from the Lindbergh School District.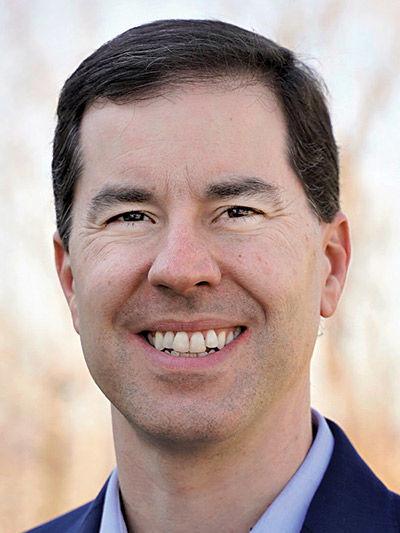 Hot Button Issues
• Floodplain Development:
Fribis: "Because of the apparent increased frequency and severity of the floods in the recent past, a change in standards is needed ... The Corps is now recommending a two-foot rise on new developments. My proposal has been said by the city engineer to be the most restrictive in the St Louis area ... (However) prohibiting development in the floodplain is not being recommended because of the likely challenges in court of unconstitutional regulatory taking of private property, exposing our city to potentially devastating monetary damage lawsuit awards."
Stephens: "Three major floods and many flash flood events have affected residents since 2015 and the city made no coordinated effort to address flooding until residents and the media exposed a decision by the city to approve 57,000 cubic yards of fill material in the floodplain without any public input.  The city also agreed to lease the rugby complex to be built in a floodplain, with no fill restrictions until there was public outcry.  Residents are very concerned about flooding and deserve to be involved in decision-making."
• Zoning Revision:
Stephens: "The proposed zoning code revision was conducted for two years at the mayor's direction by an out-of-town, Chicago consultant at a cost of $125,000, with essentially no public input.  The result was predictable — a code that was out of sync with residents' desire to maintain the residential character of Sunset Hills and preserve its property values.  Only after residents protested did the city revise the proposal, a six-to nine-month process, which was avoidable and costly.  The mismanagement of this project has needlessly cost Sunset Hills residents."
Fribis: "Our city's Comprehensive Plan requires a periodic review of our zoning laws. Proposals by the experts for zoning changes have been made. The commercial zoning change proposals have received few objections and comment. The residential zoning change proposals have resulted in concerns by many. 
"I, as mayor, and the board of alderman share these concerns. The residential zoning change proposals reducing the number of residential zoning districts and lot sizes were voted down unanimously in November 2019. No residential rezoning has taken place.  Except for eliminating the non-urban classification and placing our city parks in their own separate zoning district, I am opposed to any other substantial residential zoning changes, and I will exercise my veto power if necessary."
• Government Transparency:
Fribis: "Sunset Hills is one of the most transparent cities in the St Louis area. We have our own transparency ordinance. We make available for viewing and download many of our documents on our website.  In addition, anyone can come to city hall and request information and documents.  Some have made the baseless assertion that our city is not transparent ... No evidence has been brought forth substantiating any alleged lack of transparency."
Stephens: "Residents deserve more timely notice of proposals through the newsletter, email, and social media.  I have a track record of sharing information and connecting residents. I founded the 1,000-member Facebook group, Sunset Hills Neighbors, without assistance from the city. The purpose of this group is to connect residents, promote community, share information and ideas, enhance safety/security, and facilitate civic participation. What has the city done to involve and connect residents in the last four years?"