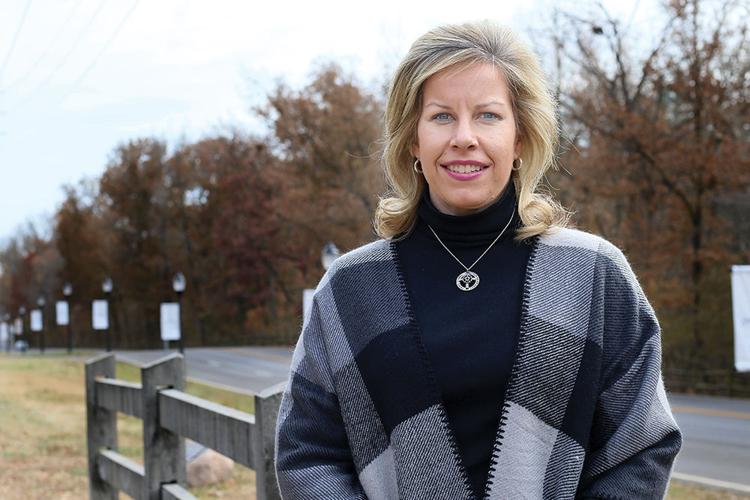 The regional Board of Freeholders, which has the task of exploring city-county governance, got off to a disappointing start at its first meeting on Nov. 12. Board member Katy Forand of Sunset Hills is unfazed and remains hopeful about that task.
"It's true that we did not have all the members we needed, but it was a good first informal meeting," she said. "Mayor Lyda Krewson was there and we had a 'get acquainted' session, but I hope the city has its freeholders chosen and ready for the next meeting. The clock is ticking."
The Board of Freeholders has one year to come up with a plan to alter the city and county governmental structure. This could include the city re-entering the county as a municipality, among many other options.
St. Louis Mayor Lyda Krewson named appointments to the Board of Freeholders, but St. Louis aldermen balked at approving her initial slate of nine members. The failure of the city to represent itself at the first meeting fueled criticism that the city is dysfunctional and in no position to offer plans for city-county reorganization.
Nine board members selected by St. Louis County Executive Sam Page did show up for the meeting at St. Louis City Hall, as did the one board member selected by Gov. Mike Parson as allotted under state guidelines. Forand said she is pleased to be one of the county representatives on the board.
Forand said she is in a good position to bring a South County perspective to the work of the Freeholders. She has served as a founder of SaveGrantsFarm.org and as president of the Grantwood Village Preservation Society.
She is the author of "The Town of Grantwood Village: The Story of a Historic City." She has lots of local ties as a graduate of Nerinx Hall High School. She went on from there to obtain degrees from Fontbonne University and Washington University.
Forand works in real estate for Berkshire Hathaway Home Services Advantage Realtors and is a member of the Crestwood-Sunset Hills Chamber of Commerce. She is president of the board of directors of the Lemay Child and Family Center.
"My association with the children's home has helped me see the needs of children who are disadvantaged by poverty, broken homes and crime problems," said Forand. "Young people are the future of our region. If we can't come up with solutions that help them, we really won't be addressing our area's future."
"An Incrementalist"
Forand said St. Louis County residents are wary of grandiose plans after the experience earlier this year with the Better Together group. At the same time, she said she has been stopped at her church, St. Lucas United Church of Christ, by folks who have told her: "We have got to do something. We have got to get the region moving."
Forand said she is an incrementalist when it comes to change. She said it's already been proven that if you try to do too much, odds are you will end up with nothing getting done.
"When Better Together started, it had this concept that we were going to talk and reason and discuss and understand," said Forand. "Then all of a sudden there was a huge plan and a statewide ballot proposal. It went nowhere."
Forand said she has lived in an area with a large swath that is unincorporated and that also has some very nice small towns. She said residents in both these areas seem relatively content with the current status of their communities.
"I get it. I understand why people want to live in smaller communities with a sense of history and a responsive local government," Forand said.
"I grew up in Grantwood Village with my family and I loved it," added Forand. "It helped inspire me to write a book on Grantwood Village."
Forand said her priorities are to address crime and to make the region safer; to find ways to promote regional economic development and jobs; to look for ways to become more efficient and to end duplication of services that pose unnecessary costs to taxpayers.
"There does have to be some give and take for a plan that will make the region work," said Forand. "We will only get there if we respect each other. We've lost a lot of faith in each other and that is something that has to change."
A Plan for 2021 Ballot
The St. Louis County Municipal League began to advocate for a Board of Freeholders in January of this year. That's when Better Together was proposing a merger plan that included a November 2020 statewide vote to approve a constitutional amendment creating a new "metro city."
Pat Kelly, the Municipal League Executive Director, said if the Board of Freeholders comes up with a plan, it will most likely be submitted to voters in an election in the second half of 2021.
"Better Together did not have an appropriate democratic plan because it would have been submitted to all the state's voters for approval," said Kelly. "All along we have believed that whatever plan there is for the city and the county, it should be submitted to city and county voters."
St. Louis City and St. Louis County split in 1876, a move that has been called the "Great Divorce." All previous proposals to reunite them, including those formulated by past boards of freeholders, have failed.