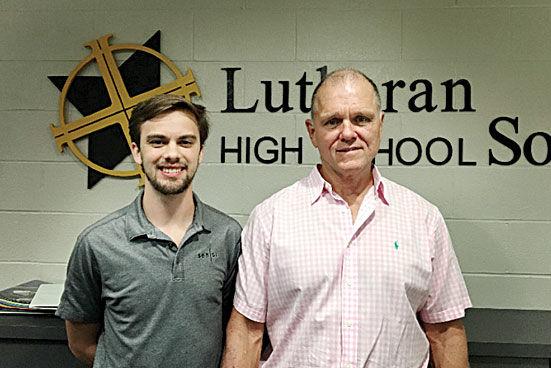 The Lutheran High School South Hockey Club "is thrilled" to announce that former Blues player Dwight Schofield will serve as varsity head coach for the 2018-19 season.
Schofield was born and raised in Boston, where he began playing hockey at the age of 7. He moved to Toronto before his junior year of high school and was drafted by the Detroit Red Wings in 1975. He played for seven seasons in the International, Central and American Hockey Leagues.
In 1983, he was acquired by the St. Louis Blues, where he spent the next two years. After playing for Washington, Pittsburgh and Winnipeg, Schofield retired in 1988. During his retirement, Schofield remained involved with hockey within the St. Louis area while coaching AAA teams.
Jacob Schlote, a McKendree University hockey player, will serve as the B League head coach.
Schlote started playing hockey with the Meramec Sharks at the age of 6. He played AA hockey while growing up and played for Lutheran High School South from 2010 to 2012. Schlote went on to play for McKendree.